Scroll
Steam Bath DREAM
DREAM, Customised Turkish bath with lots of Carmenta accessories
The Carmenta Dream collection can be fully customised in terms of dimensions, materials and options, perfect for creating a private home spa. Corian, Onyx and Carrara Marble are just some of the materials that Carmenta uses in the production of its Turkish baths. To increase further the benefits of the Turkish bath, each cabin is equipped with a steam dispenser that releases aromatic fragrances and special LED systems for chromotherapy.
Carmenta allows you to customise also the sound in the wellness moment: in addition to the FM radio, each cabin has a Bluetooth system: in this way each session can be customised according to customer preferences.
Materials and Technologies
The Dream Turkish Bath is made of PET panels covered with HPL in different colours, with a total thickness of only 42 mm. Upon request, the walls can be covered in marble-effect ceramic stoneware. The benches are made of Solid Surface, available in a white or black finish, as well as finishes as per the customer's request. The external frame can be made of various materials like Thermowood, White or Black Corian, Polished Steel or Bronze.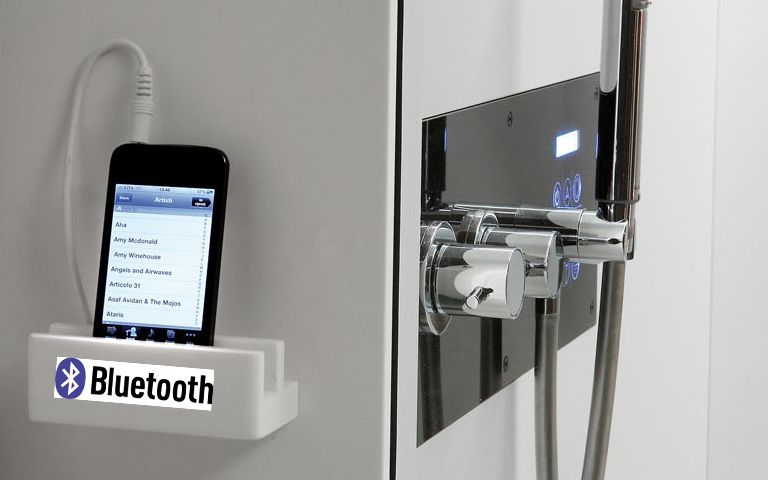 MUSIC
In addition to the FM radio, each cabin has a wireless Bluetooth connection. In this way, each session can be customised according to one's preferences, in this way the device can be left several metres away from the cabin, without depriving the user of the chosen music.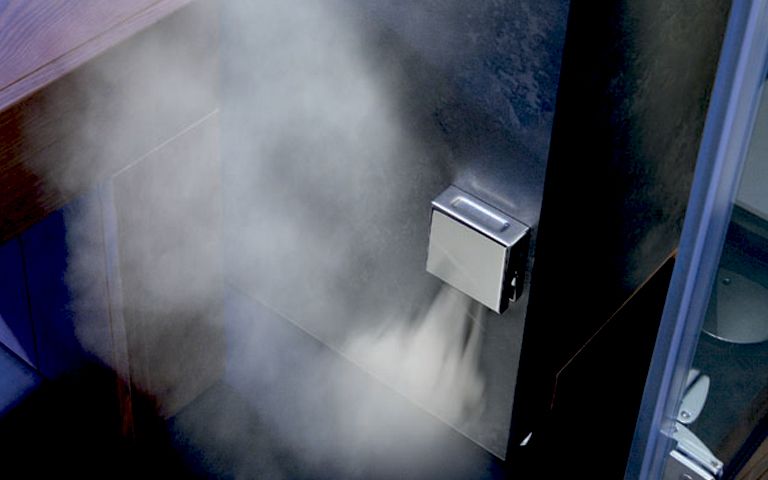 AROMAS
The experience of the Turkish bath improves with essential oils, which are that extra touch that brings out all the benefits of the Turkish bath itself. The Turkish bath, in fact, exploits the properties of the steam enriched with essential oils, purifying the body of excess toxins, providing relaxation and comfort in an area full of aromatic fragrances.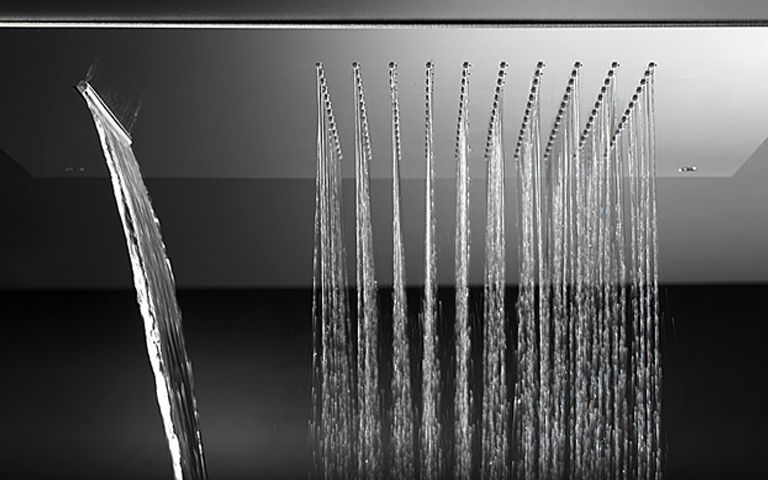 SHOWER
The Turkish bath is often still interpreted as a single-function cabin. Carmenta has created the multi-purpose Turkish bath cabins, namely integrated with a shower, which can be used as an everyday shower, enriching the bathroom space. Carmenta offers various shower head systems, from a simple reaction shower to a professional emotional shower.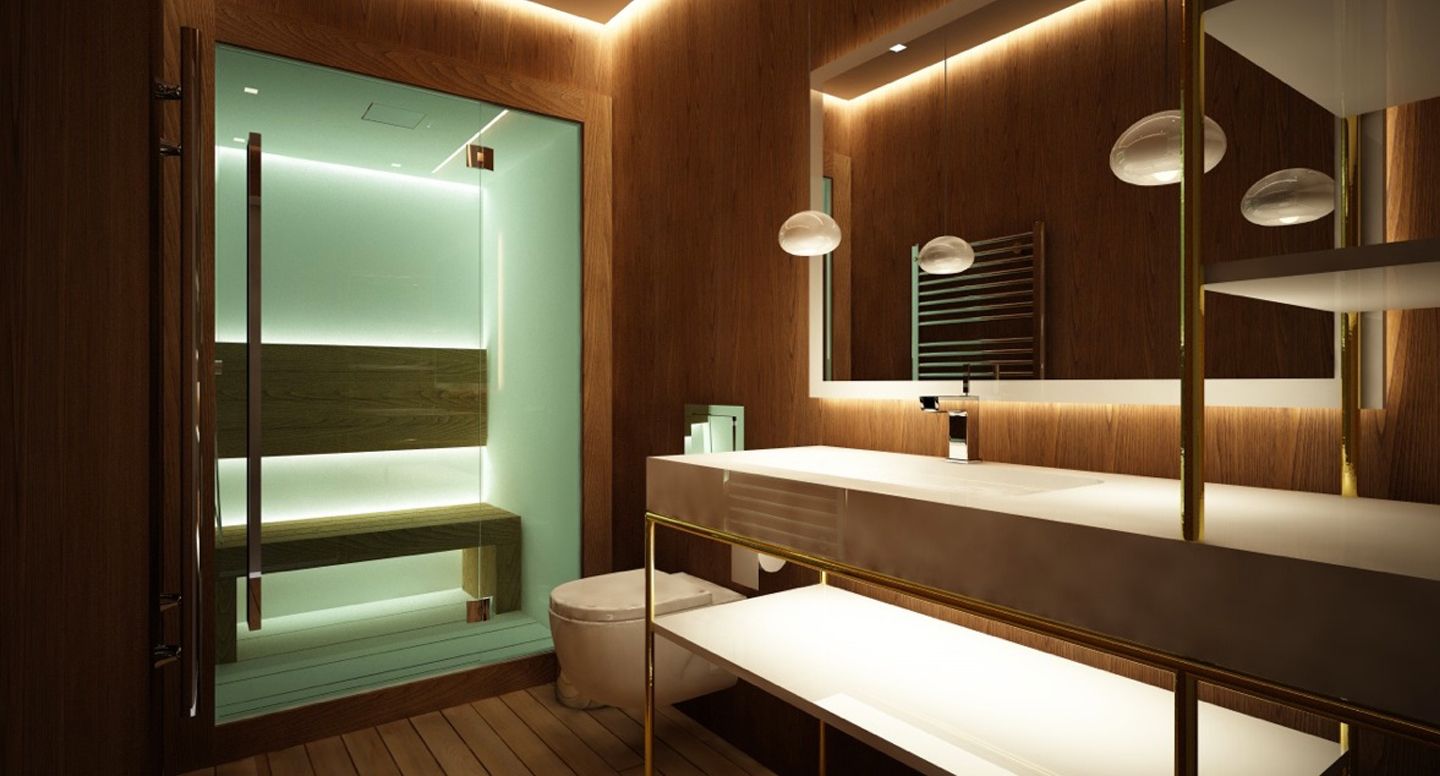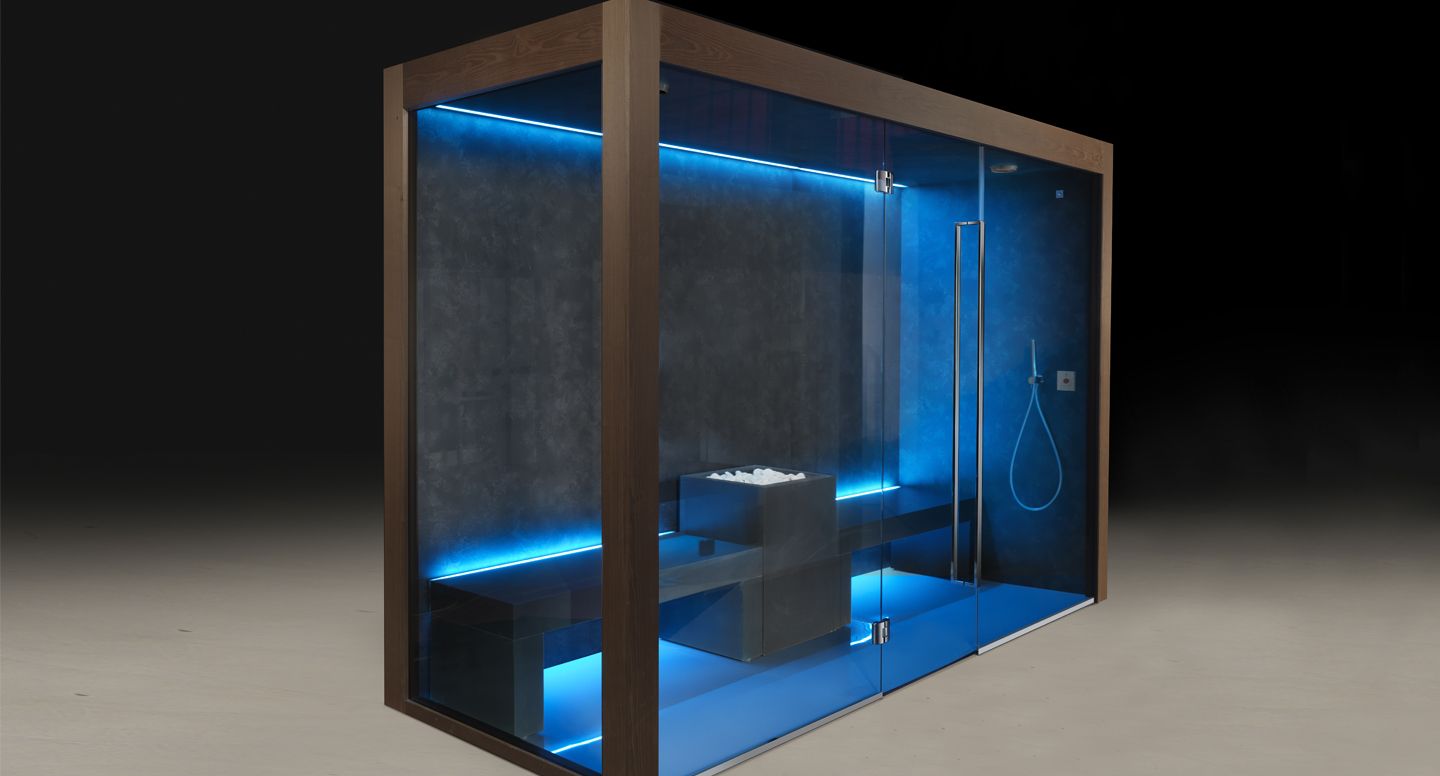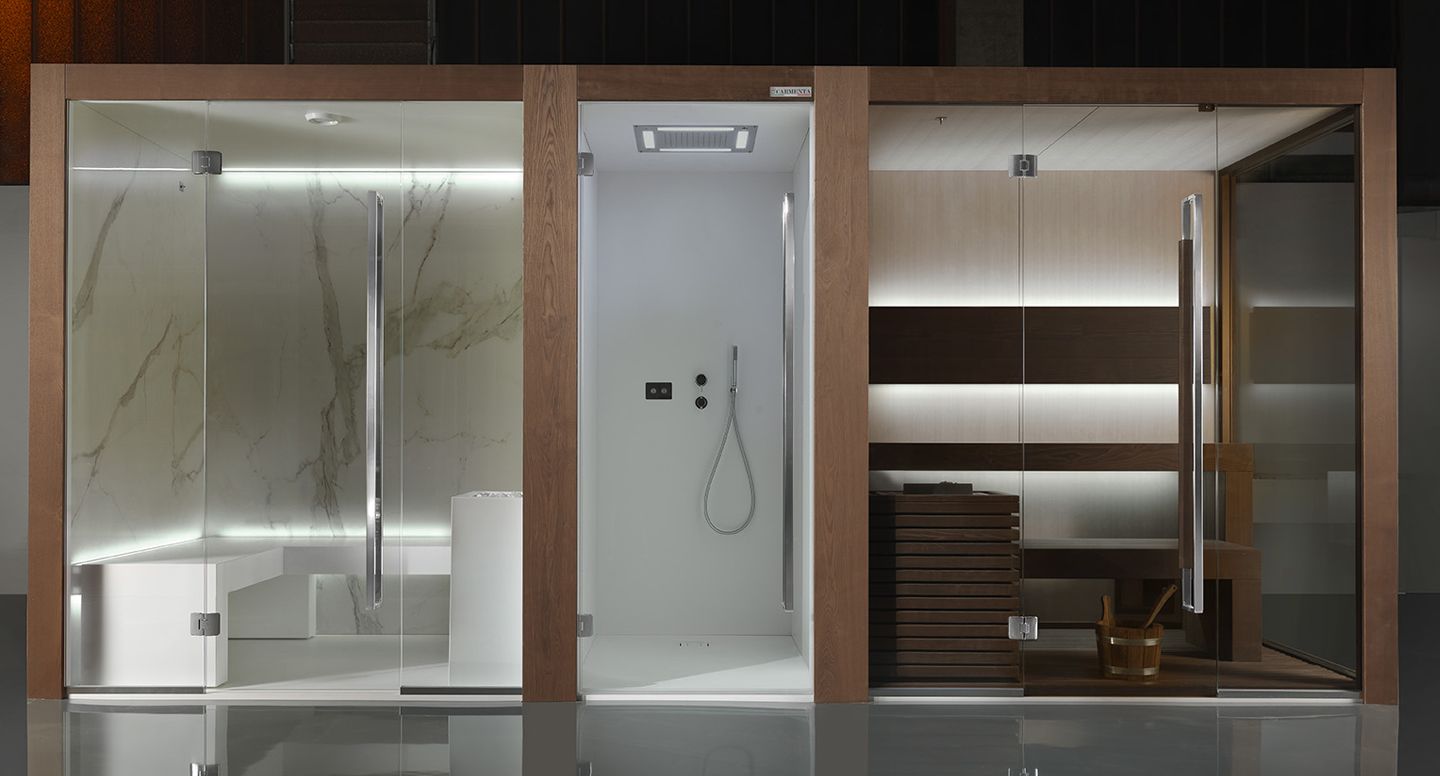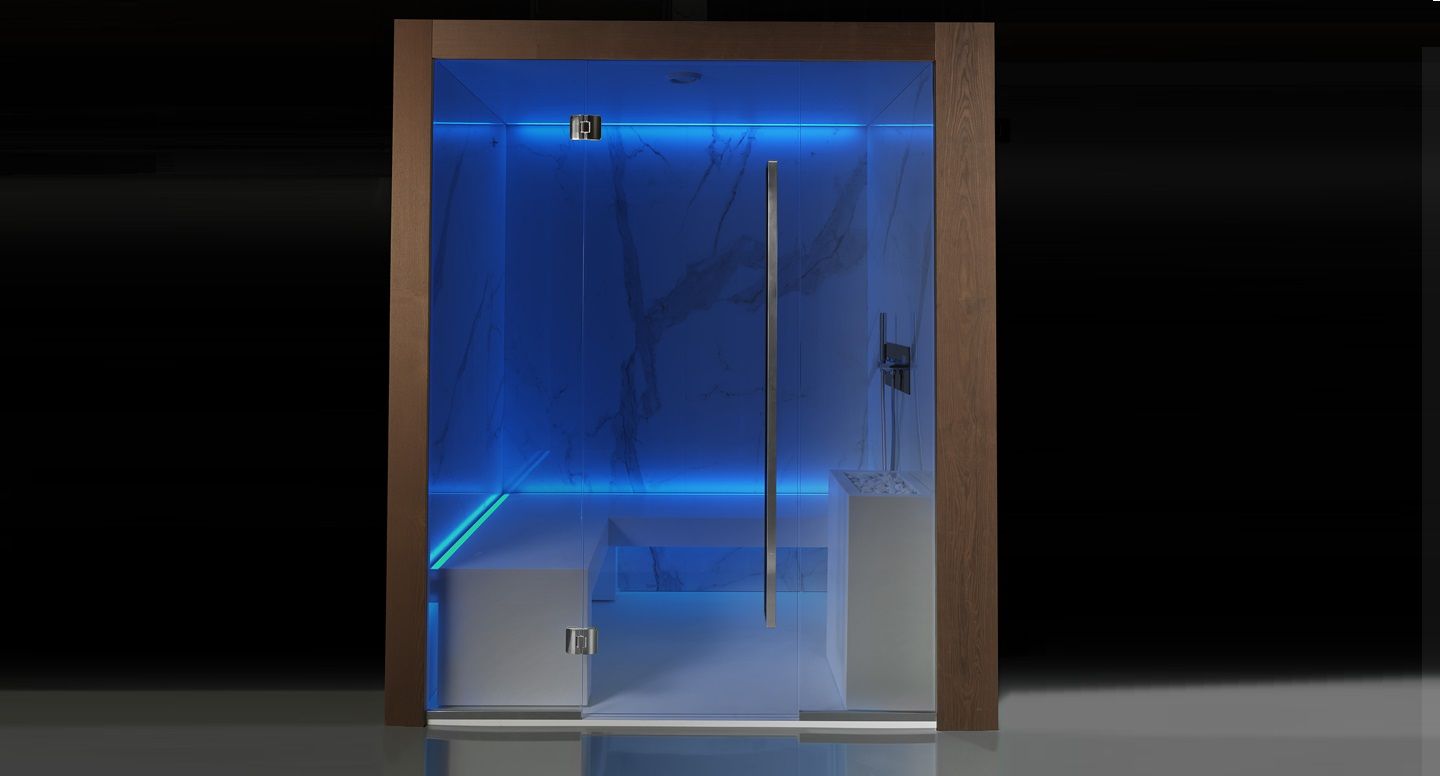 DREAM CUSTOM
Dream Turkish baths are 100% customisable, starting with the finishes, which can come in various materials, colours and sizes. In Turkish baths, design changes are less noticeable since our ventilated generators create such an amount of steam that colour nuances are almost impossible to perceive.
Request information on DREAM