Saunas Production
Saunas Production Made in Italy
Saunas Production respecting the Finnish tradition
Carmenta Wellness is a leading company in the production of Finnish saunas. In fact, thanks to the industrious production departments of its 7000 sq.m. plant, it is able to carry out the entire saunas production process, from the cutting of raw wood to its finished cabin.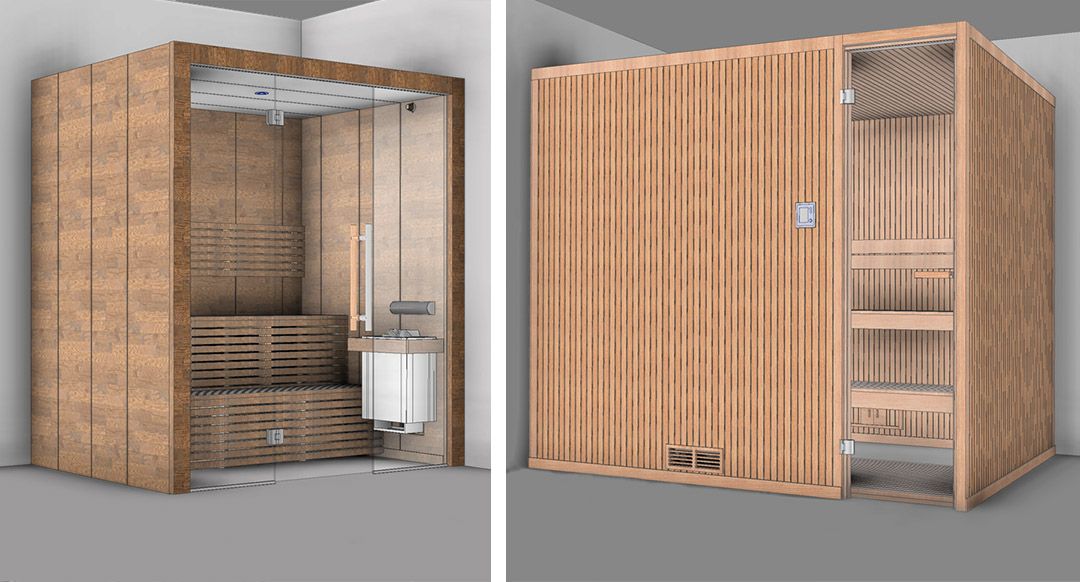 Saunas production is generated from the three-dimensional model created by its technical lab, and which reflects, down to the smallest detail, the sauna requested by the customer — both standard and custom-made. From the 3D model, technical drawings are released and then production begins for the actual saunas!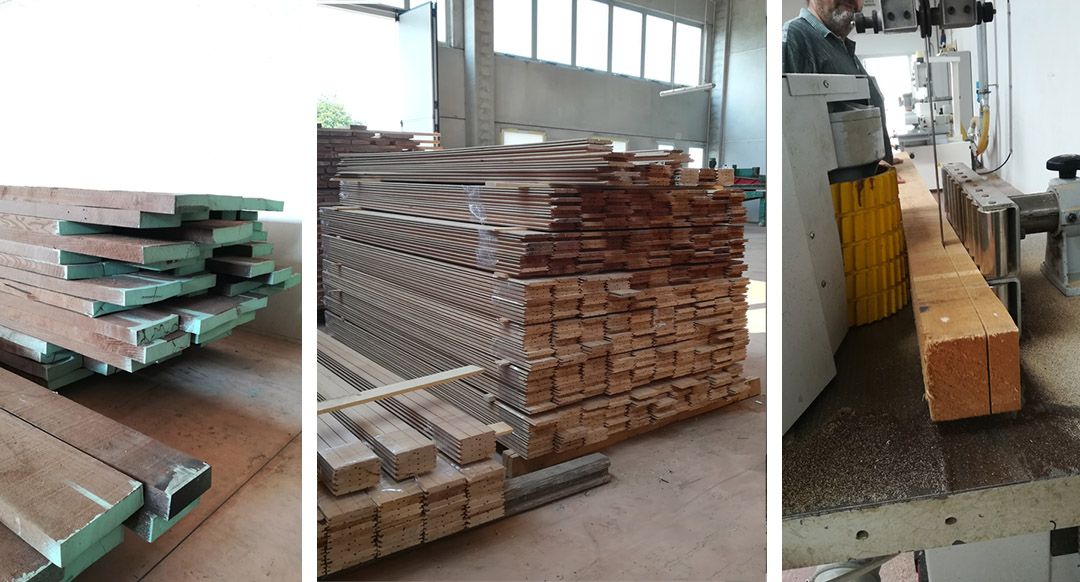 Wood, the most eco-sustainable and natural material par excellence, is processed in all its forms, from solid timber to veneer, together with internal thermal insulation and electrical and electronic components, in the manufacture of the saunas.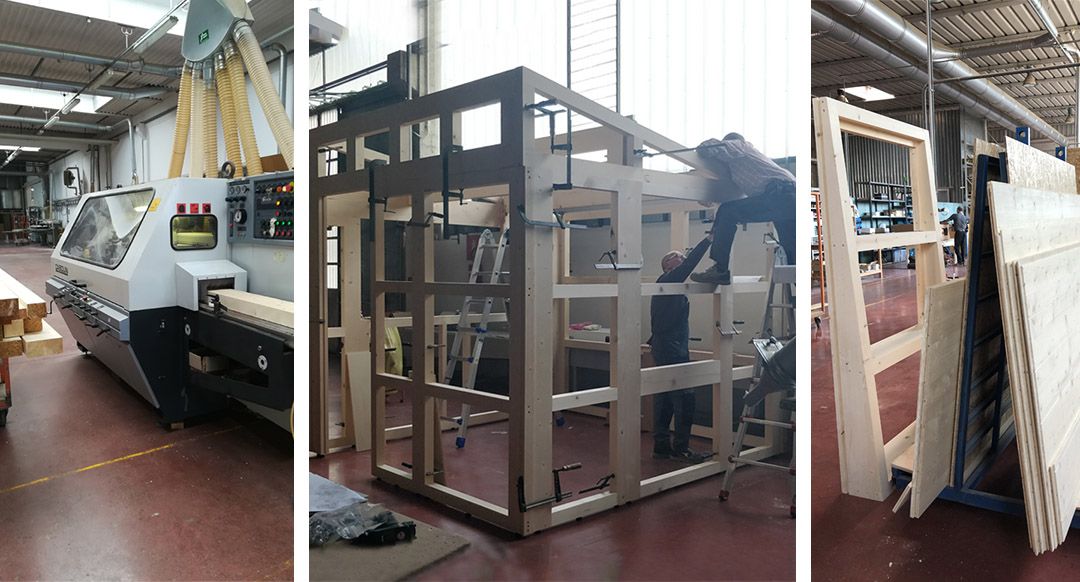 The supporting frame of the sauna walls is now assembled in dried pine and then coated with the finish chosen from a wide variety of textures to continue its production.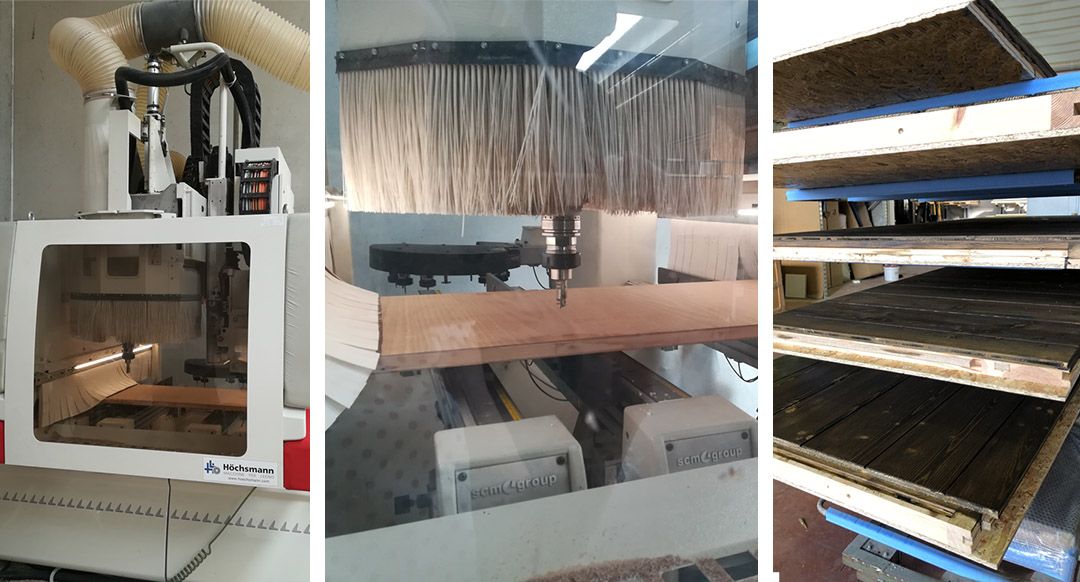 Saunas production proceeds rapidly, thanks to the use of modern 5-axis machining centres — precision machines equipped with numerical control — which carry out work directly following the three-dimensional CAD/CAM model approved by the customer.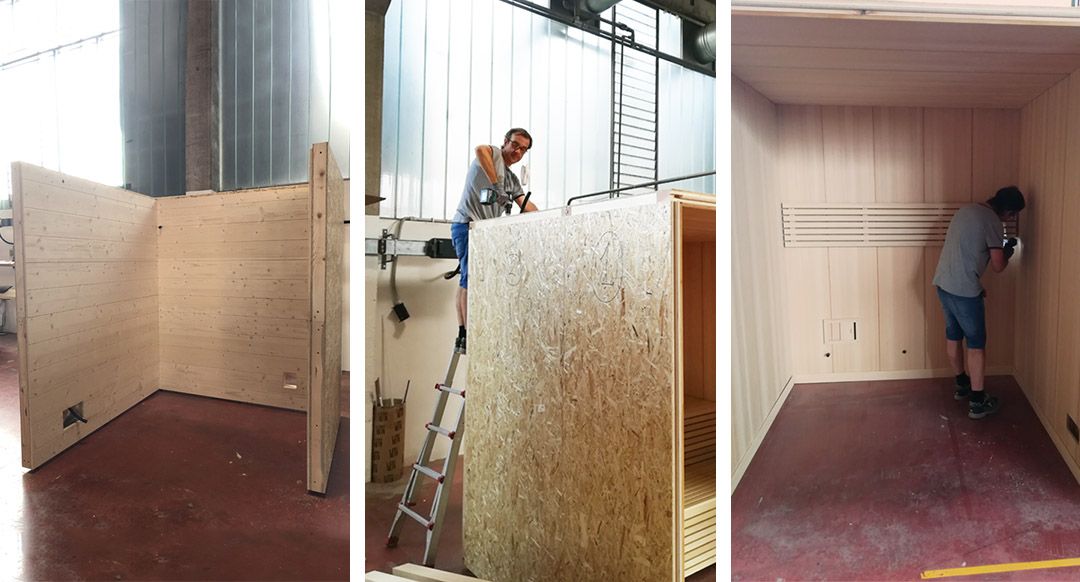 Once the semi-finished products are prepared, this is the point at which the sauna cabin passes to the assembly department to be fitted together with all its parts, including the internal accessories, like benches, backrests, platforms etc., such that its production and testing are complete.