Steam Baths Production
Professional steam baths production for wellness centers
Steam Baths production for all tastes and desires
Carmenta Wellness has revolutionised the world of professional steam baths for wellness centers and spas, by implementing its own production. Research and innovation in the use of high-performance recycled materials, such as PET, and entirely processed with exclusive KNOW-HOW in its 7000 sq.m. plant, allows the standard or custom-made steam baths production — entirely prefabricated and already finished, drastically reducing the installation time on site.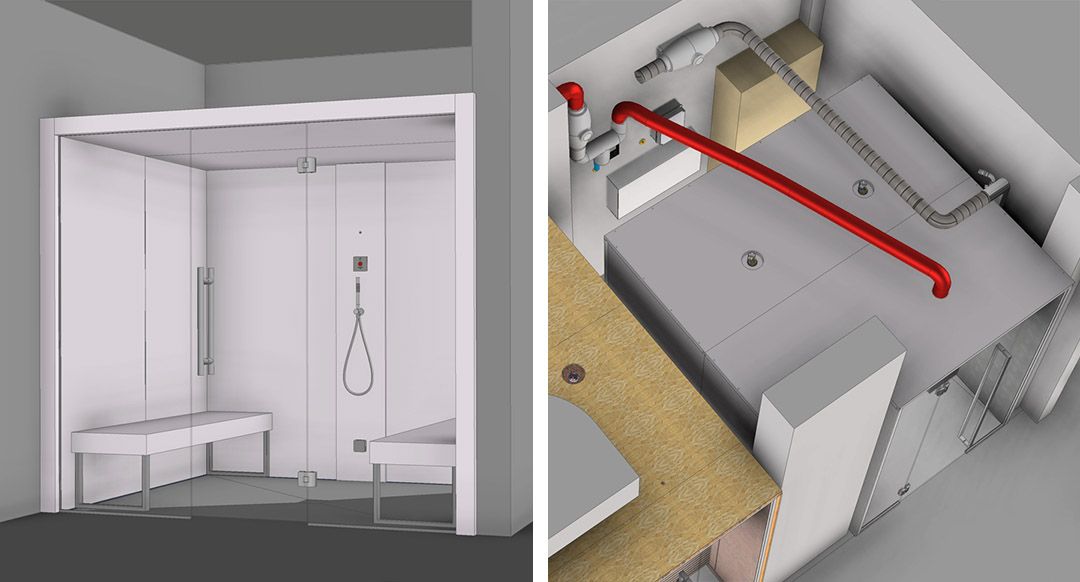 The steam baths production begins with the creation of the three-dimensional model in the technical lab, where all the electrical and hydraulic details are studied to ensure its perfect operation. From the 3D model, the technical drawings are made and then steam baths production can begin!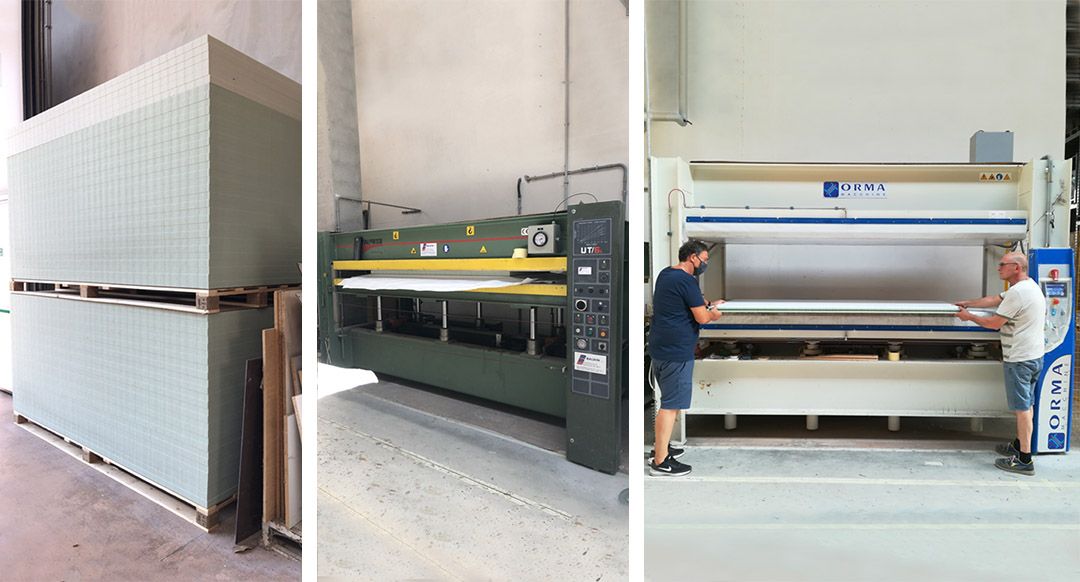 The structural panels of the steam baths are made from a PET core, a 100% ecological material, and are combined with different colors chosen from the wide range of Carmenta finishes, so that the production of the steam baths is totally eco-friendly.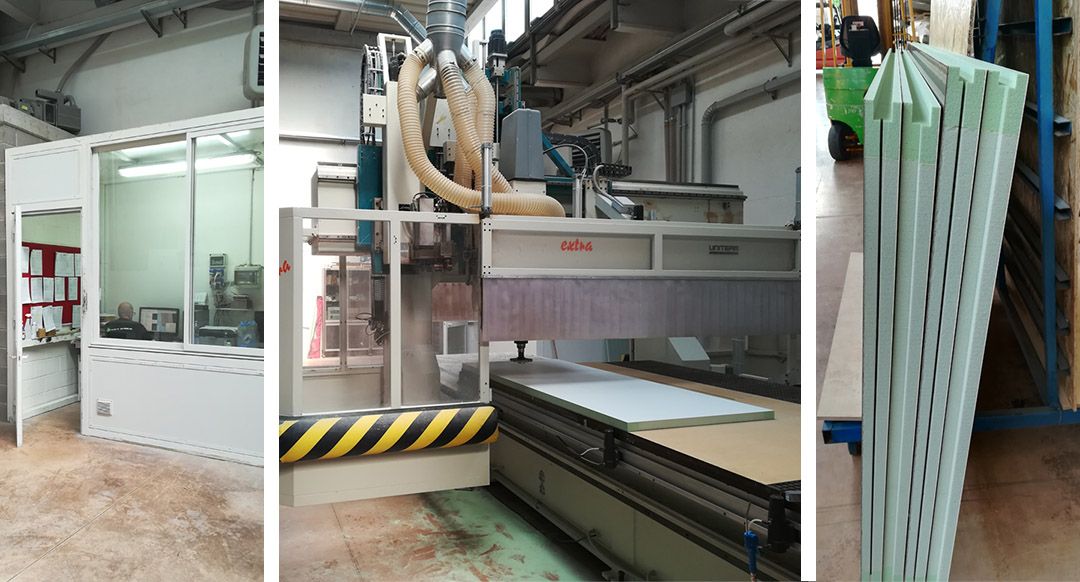 As soon as the structural panels are coated with the required finish, they are processed in modern 5-axis machining centres featuring numerical control and CAD/CAM language, which guarantee maximum precision in the steam baths production.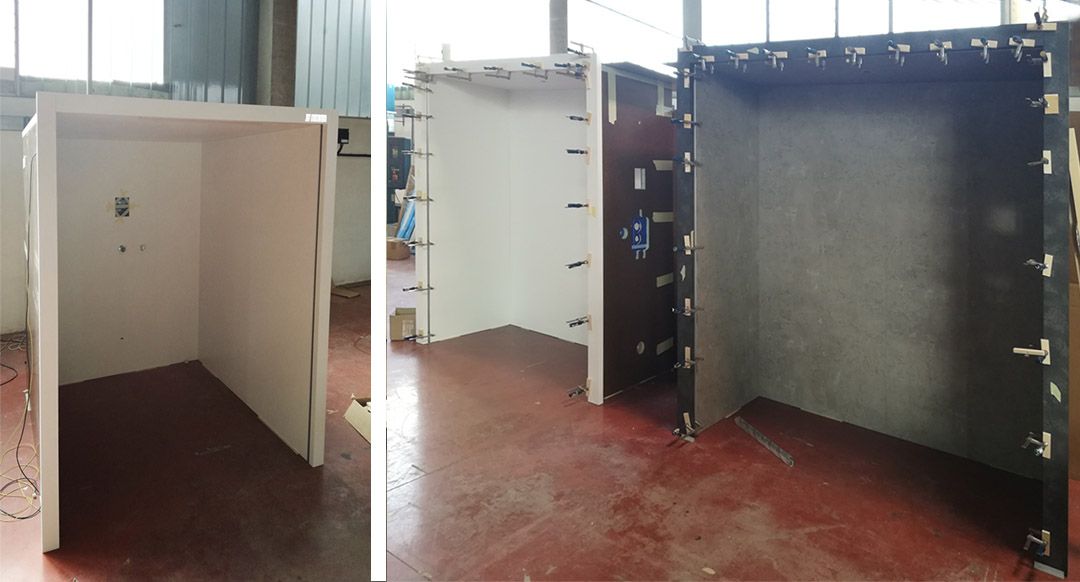 The various sandwich and semi-finished panels go to the assembly department for complete assembly of the cabin.​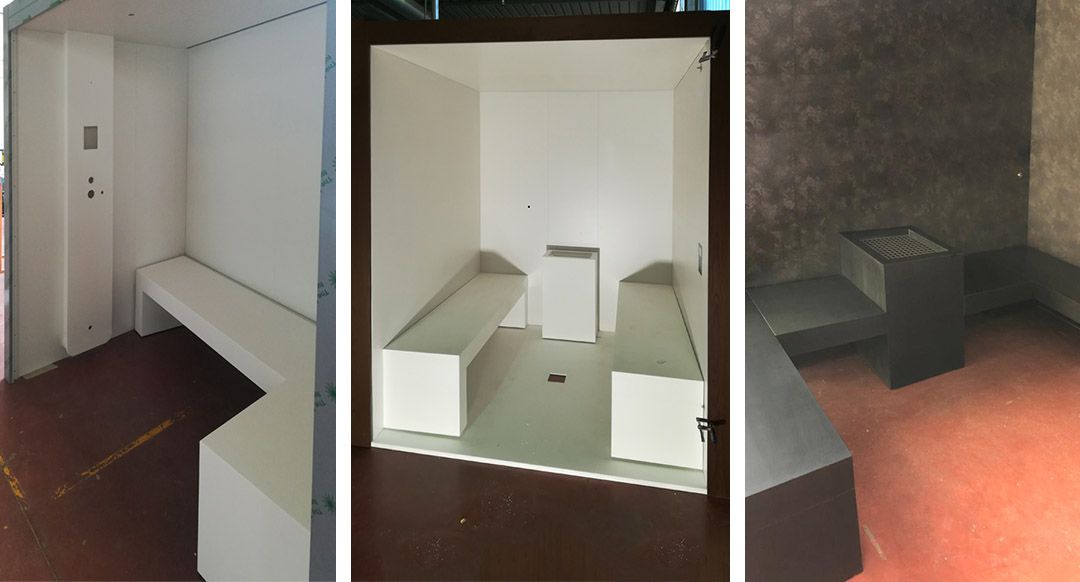 The cabins are fitted with interior furnishings, benches, and shower trays, which are made with the innovative material, Solid Surface — ideal for the steam baths production due to its high functional and aesthetic performance.