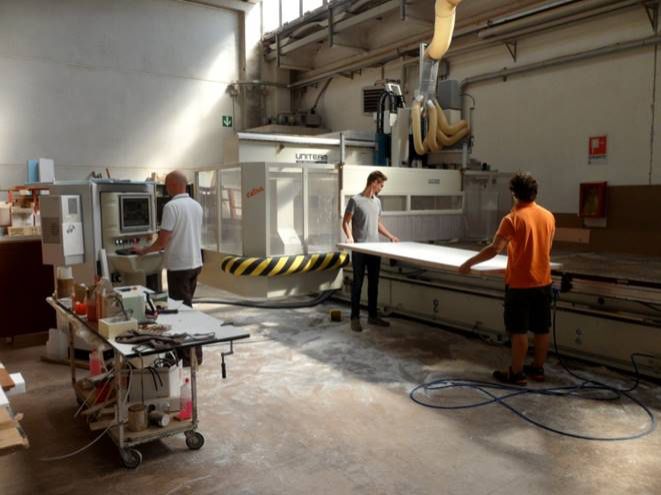 100% Made in Italy
All Carmenta products are handmade, in Italy in our factory, all the technologies and know-how have been created and developed by our team of engineers, following the specifications and demands of the market and customers.
All this is possible because our mission is always to research and develop new forms, new materials and new colors.
Part is thanks to our technical office, the rest to architects all over the world who work for or with us.
Since the market is globalized, we must be able to satisfy the demand coming from all over the world.