Wellness center construction
How to build a wellness center, from layout to construction site.
A Wellness centre Construction with Carmenta is a perfect balance between tradition and innovation. On all stages we always have to keep the focus on the customer's requests and the design instruction of the main designer.
Everything start with the wellness centre deisgn, from which we work to produce the technical project of the spa. That's why the technical project is devided between the Mep companies that are involved into idraulic, electrical and building contruction. With which are built the technical predisposition that Carmenta need to make the installation of technologies and cabins.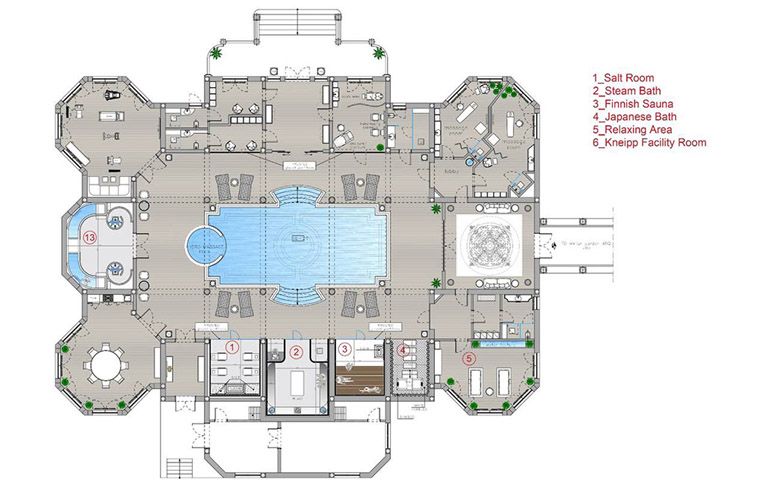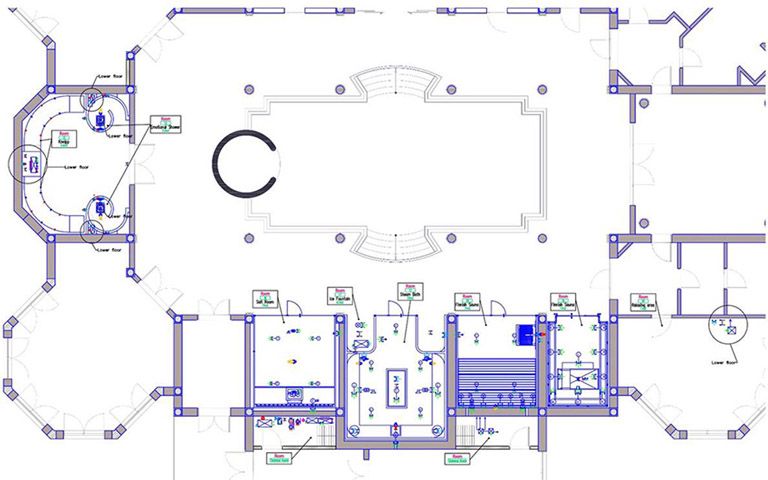 The technical project and predispositions are very important for a correct work of all technologies and wellness cabins, to avoid future problems and a correct maintenance. All technologies and units installation are the last stage of the project as they require site works and will be finished agreed with the designer at last before the opening.
The last stage of a wellness centre building construction is the testing phase, in which we test at working condition all the units and technologies; at the same time we make the training for operators that will supervise and use all we supplied.
If on the wellness centre there is our remote control, Carmenta can supervise the working conditions of the full spa technologies and cabins.
See also wellness center design.