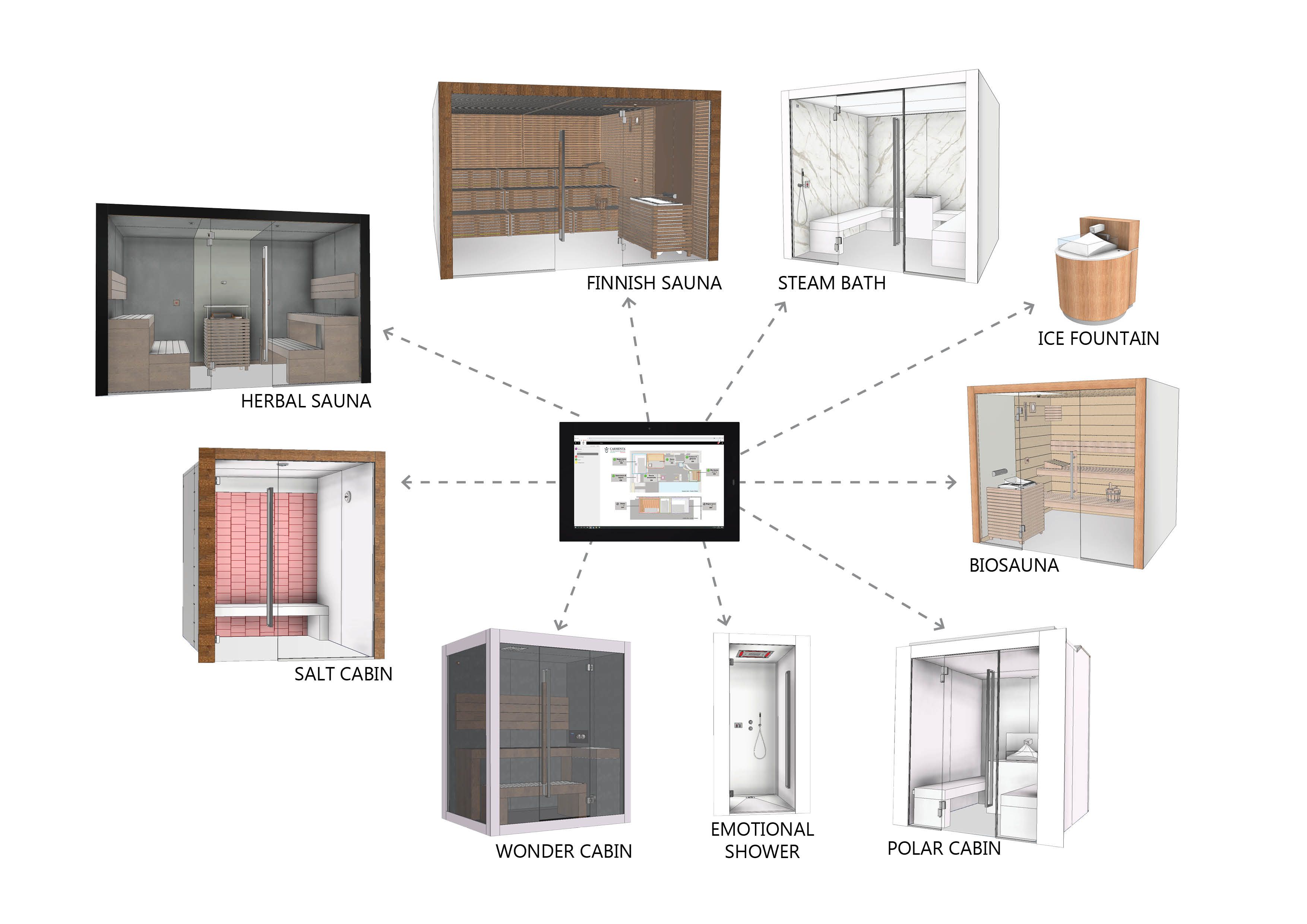 GENIUS SPA CONTROL
Genius spa control was created to offer a complete and highly technological service to its customers to manage independently and professionally their spa area remotely.
GENIUS allows you to access all the features of the spa from a computer, tablet or mobile phone, from the reception of the hotel or spa or from anywhere in the world.
The system is flexible depending on the size of the hotel.
This technology management system for wellness is simple, intuitive to use for any operator and green because it is also an energy saving system.
Genius does not need any staff in the spa because it monitors all the activities that guests are doing and sends alarm notifications to personnel.
It simplifies operational management as it is "all in one", it replaces all various equipment and control technologies.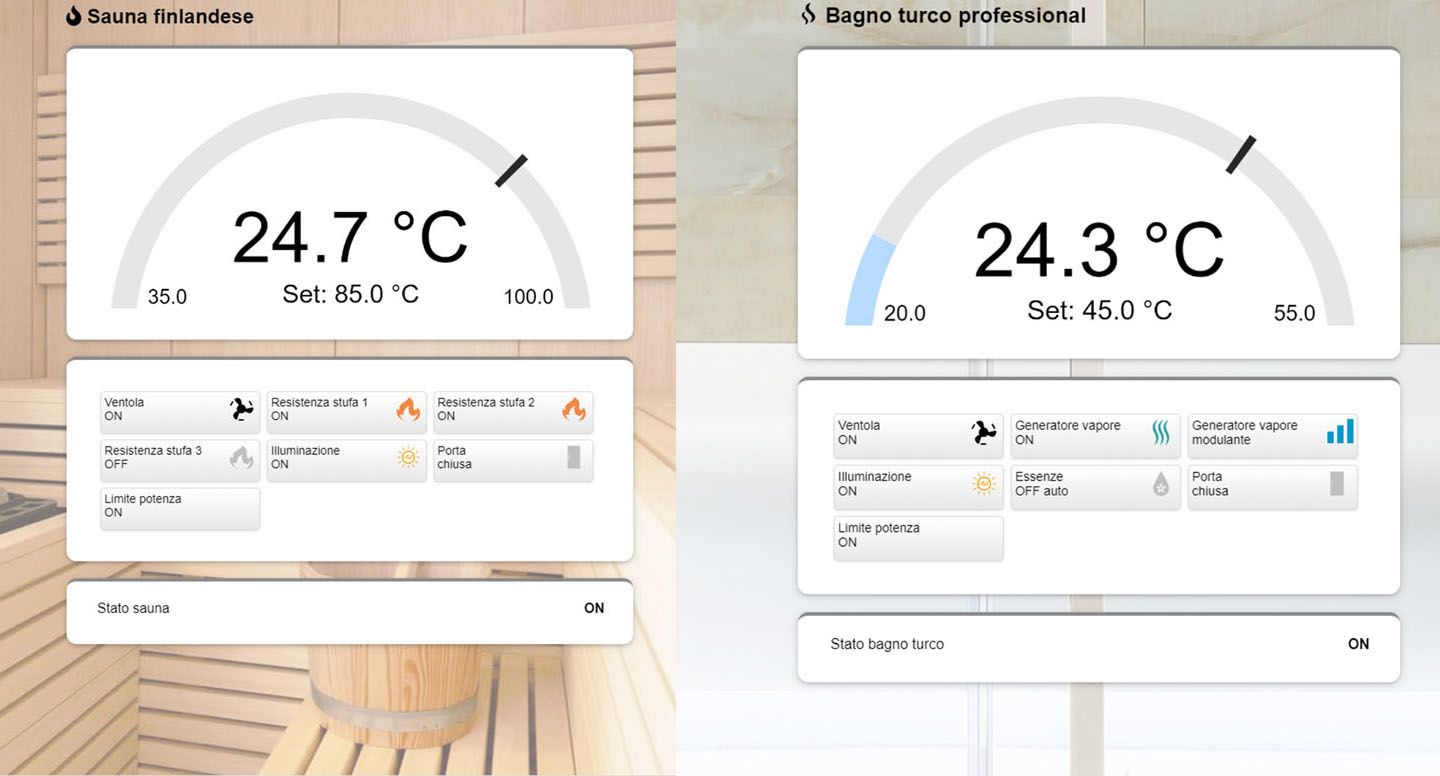 WHAT I CAN DO WITH GENIUS
The interface of the spa control system Genius is simple and immediate, also having the change of parameters, it is very intuitive for anyone who sees it for the first time. In any case, at the end of the installation, with the testing of systems, a special training on how to use the Genius will always be organized for those who will manage it.
The possible functions of the spa that can be managed are multiple. Below are the most relevant:
ATTENDANCE CHECKS FOR EACH CABIN
CONTROL OF OPERATING TIME
MANAGEMENT OF LOADS
CONSUMPTION OF ENERGY
FLAVOURING
TEMPERATURE
LIGHTING
ON/OFF
TIMER
AROMA PUMP
MUSIC
SENDING ALARM MESSAGES BY E-MAIL
REMOTE DIAGNOSTICS
MAINTENANCE/ MALFUNCTIONS
CONSUMPTION MONITORING
ECO MODE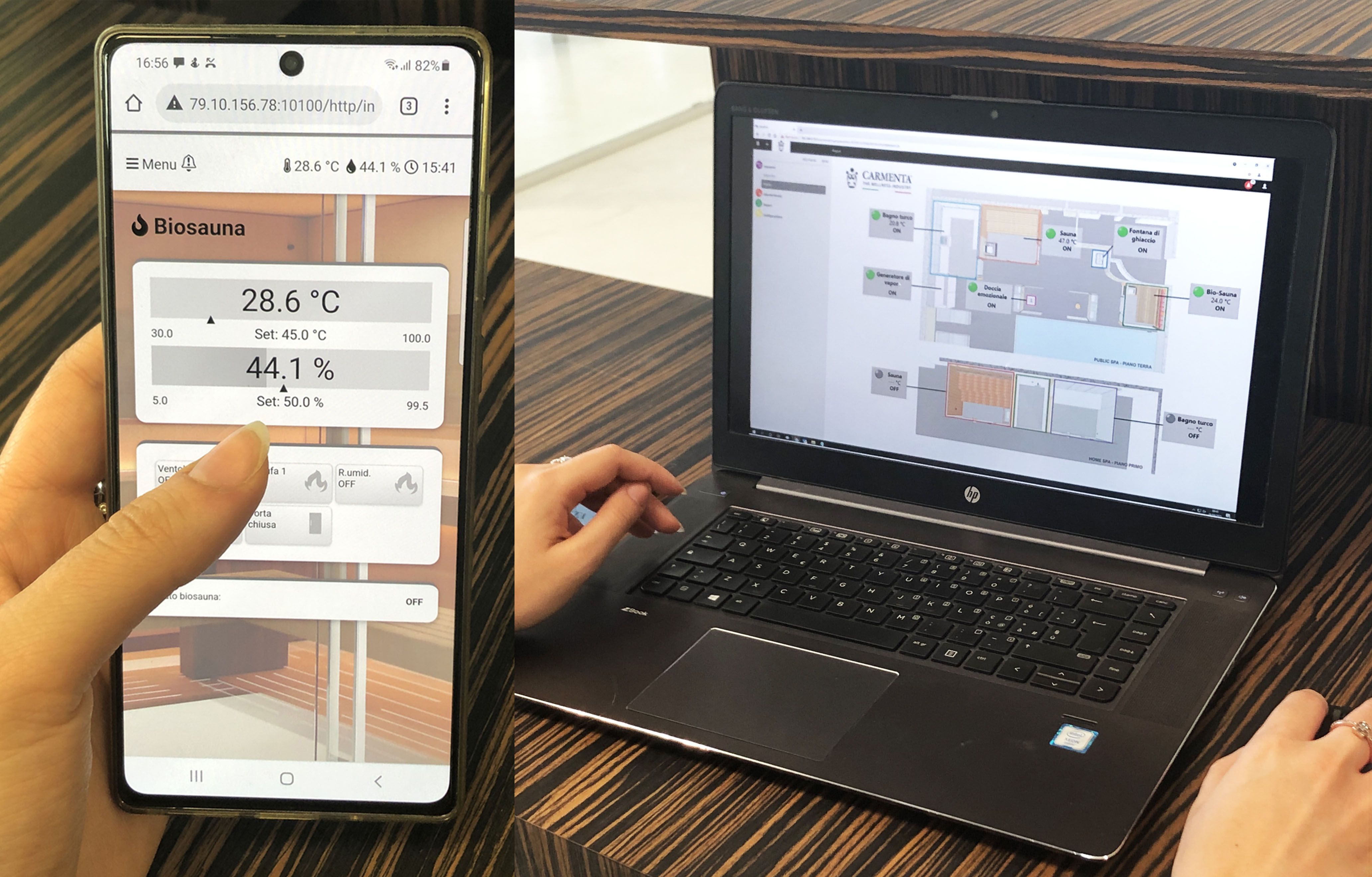 HOW TO MANAGE AND CONNECT GENIUS
The possible connections are generally:
HOTEL LAN NETWORK: the Genius can be connected to the Hotel network and allows access to any component of the SPA, for example from the Hotel reception or the Wellness Area.
DIRECT NETWORK: the Genius can be connected to a dedicated device.
INTERNET WEB: this option directly connects the spa to the Internet line and to our CLOUD. Wherever there is connection in the world you can manage the SPA.
DOMOTICS: GENIUS can be connected to your home automation through KNX language