Scroll
SAUNA
Custom sauna for hotel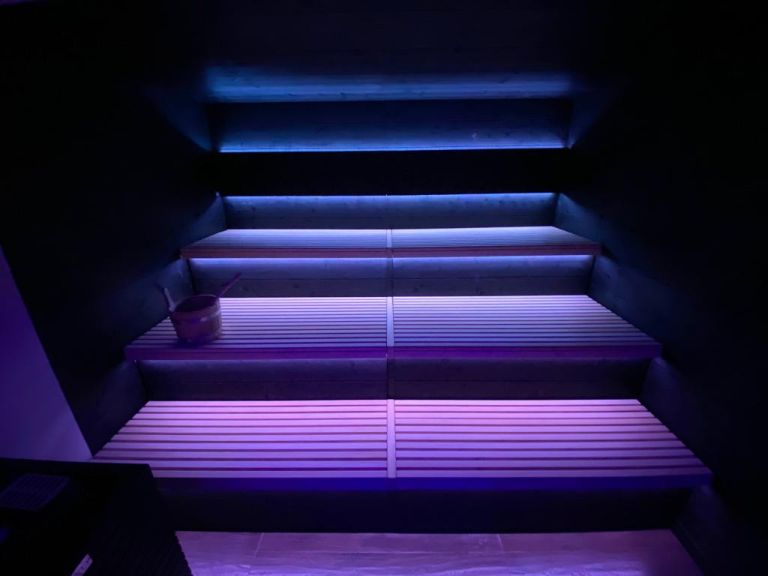 How to design and construct a custom sauna for hotel
22 April 2021
In this article I want to talk about some of the more design and emotional aspects of constructing a custom hotel sauna.
Starting from the base, many hotellerie professionals insert a 'sauna room' where they install a custom sauna for hotels, to offer their customers a moment of wellness and relaxation. These locations can also be simple, as all that is needed are a few reaction showers and a custom sauna for the hotel; a tea corner and a relaxation corner for resting.
The important thing is that an 'ambience' is created, with a design and concept that is reminiscent of a wellness environment, but which also recalls the location where the hotel is situated.
These are rules that apply to a custom sauna in a hotel by the sea, a hotel in the mountains or a farmhouse in the hills.
A very interesting and functional thing is also to personalise the custom hotel sauna with some aesthetic detail that characterises the sauna itself and makes it unique,recognisable to the point that just by looking at the sauna I think I am in my own region, city or hotel.
So if you would like ideas on how to construct a custom hotel sauna, contact us and a project manager will follow you step by step on how to design and build a hotel sauna.
Here is our custom sauna for Terme Salus Hotels