Scroll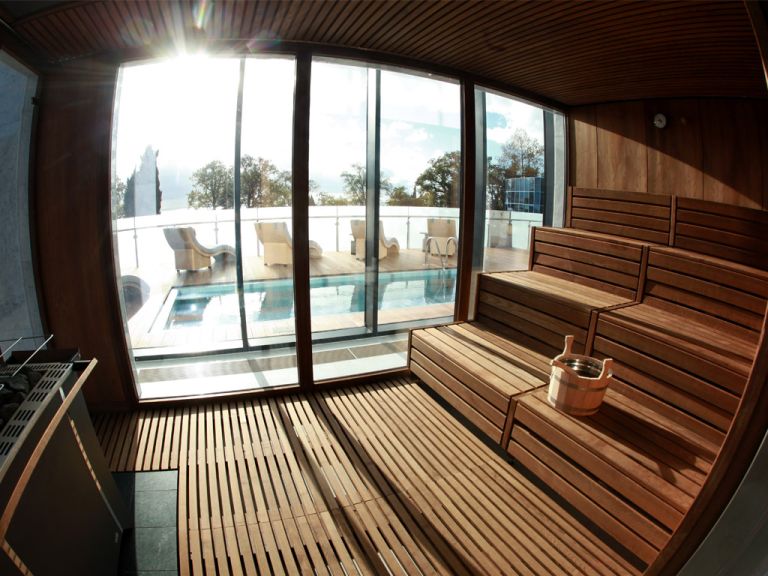 Bespoke sauna for every need
14 July 2020
In more than 70 years of activity, Carmenta Wellness has acquired such experience that allows it to design and create bespoke saunas, conceived to adapt to the architectural context, based on the spaces available to the customer. Carmenta bespoke saunas are ideal for any type of space, which, without having to distort the initial nature of the environment, represent the perfect solution to renew and requalify well-being.
Wellness is no longer an exclusive luxury for the "chosen ones", but has become a necessity for everyone and that is why Carmenta offers bespoke saunas to each type of environment, as well as attics or lofts.
Even in confined and limited spaces, it is now possible to create a SPA with Carmenta tailor-made solutions, and in particular the sauna par excellence is the most versatile cabin, as it does not need a bulky technical compartment.
Furthermore, thanks to proven interlocking technical solutions, precisely for bespoke saunas, the space required for installation and assembly is further reduced, allowing you to take advantage of all the available space without having to give up anything. This is the spirit of true well-being!
For bespoke saunas projects, Carmenta Wellness offers the customer a team of professionals able to carry out targeted consultancy to recommend the optimal solutions from a technical and aesthetic point of view, based on the specific needs required.
The customization of bespoke saunas can also be aesthetic, for this reason Carmenta Wellness offers the customer a wide choice of woods, essences and finishes, to create original and unique combinations of colors and materials.
Discover our customizable and bespoked sauna collections