Scroll
Sauna COUNTRY
COUNTRY, Finnish sauna in fir wood
The COUNTRY Sauna is perfect for houses, chalets or hotels in the mountains, and also for those who want to have a touch of mountain style in their home. With a simple design, COUNTRY is a natural and welcoming sauna, where relaxing is pure pleasure.
Available in a Visual or Standard Version with numerous options, such as RGB lighting, Bluetooth music, wellness accessories and much more.
Materials and Technologies
The Country Sauna has a load-bearing structure made of pinewood uprights and crosspieces with insulating material (rock wool) on the inside and an aluminium barrier against the steam. It is available in Natural Pinewood or Pinewood treated with a natural Black oil, with suspended bench and backrest in Abachi wood, also known as Ayous, an athermic and durable wood.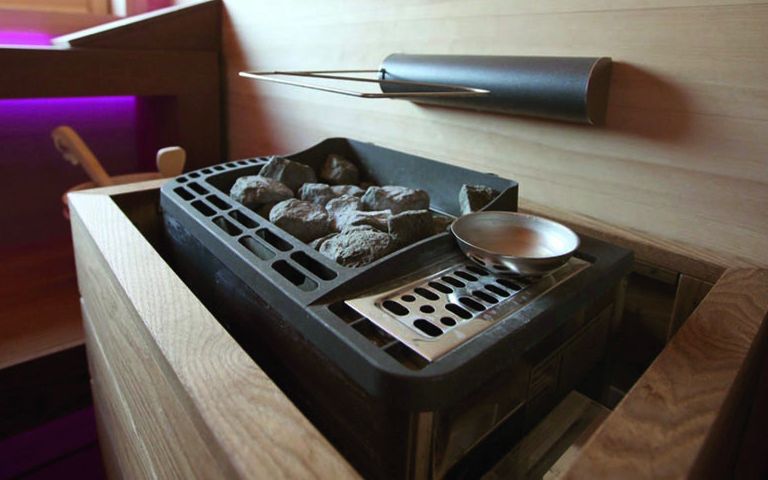 BIO-SAUNA
The Biosauna reaches a temperature of 40/55°C with a maximum humidity of 60/70%. This technology is very much in demand, both professionally and for private use. It is ideal for those who do not like high temperatures and high humidity. A pleasant feeling of warmth that surrounds you and envelops you without being too invasive.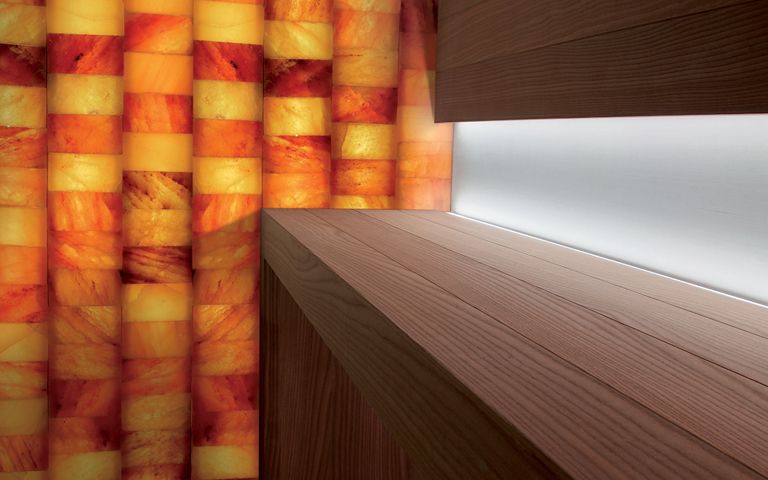 SALT SAUNA
The salt sauna enhances the classic Finnish sauna with a wall of Himalayan pink salt, creating an ideal environment for purifying the respiratory system, providing a feeling of well-being and comfort. Furthermore, the space is more attractive and at the same time calming, thanks to the chromotherapy given by the salt wall illuminated with RGB LEDs.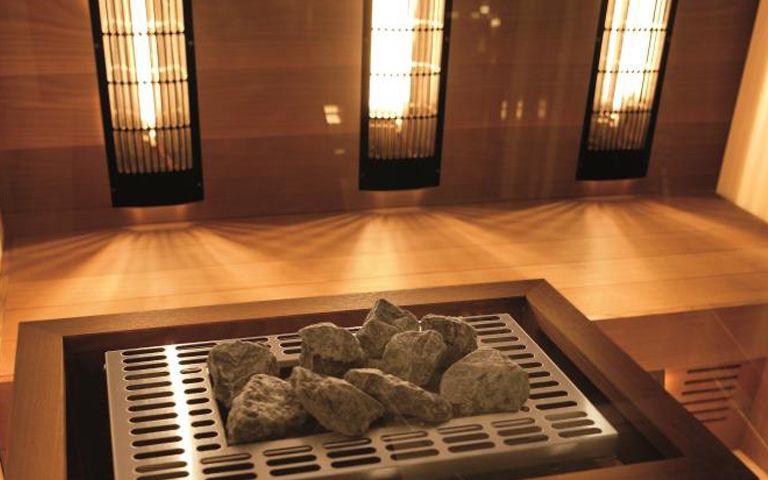 INFRARED SAUNA
The infrared sauna is a "bath" of dry heat that provides a pleasant and relaxing sensation of well-being, similar to that experienced when sunbathing. The main difference with respect to a classic Finnish sauna is in the action of the invisible infrared rays (I.R.), which directly heat the body without overly heating the air. This application is recommended for the private sector, where often it is not possible to make use of very large spaces.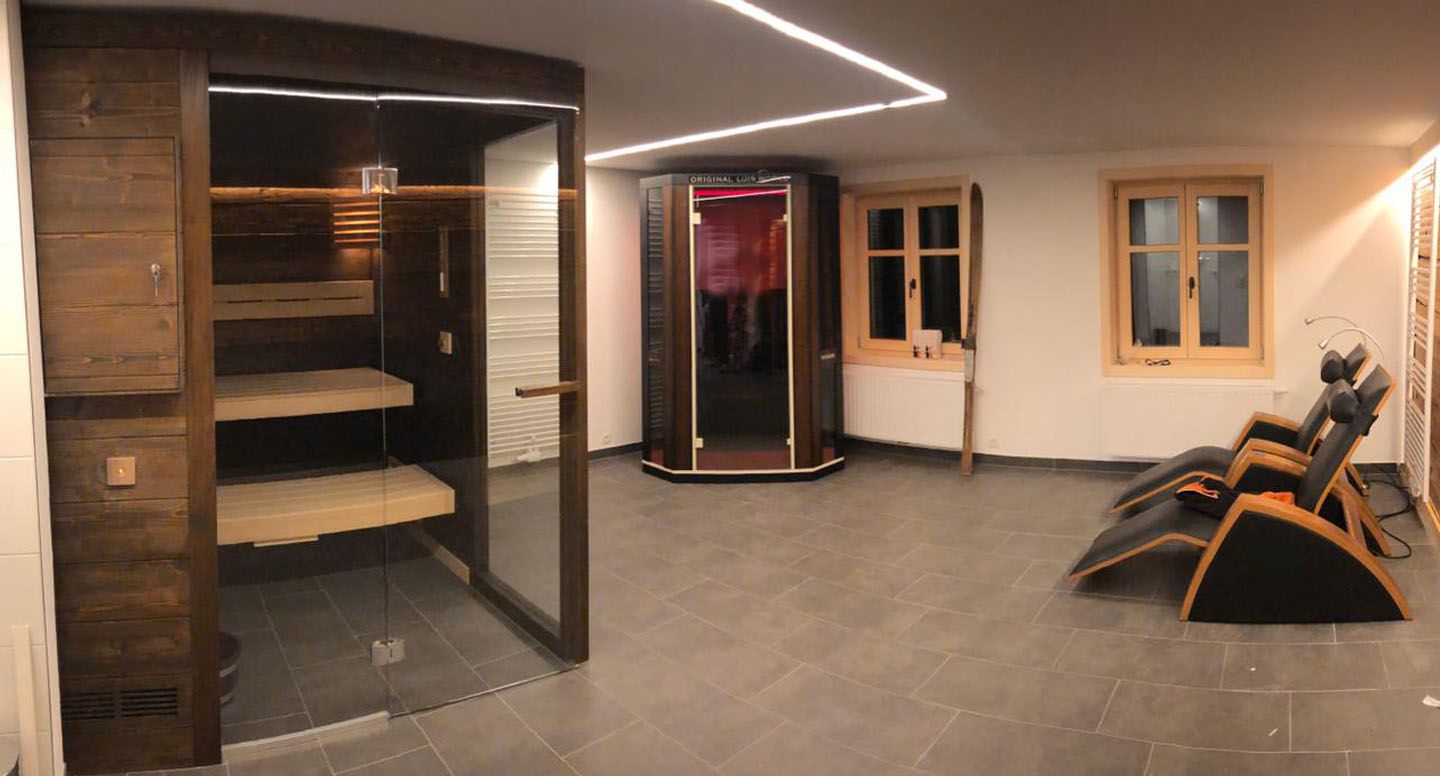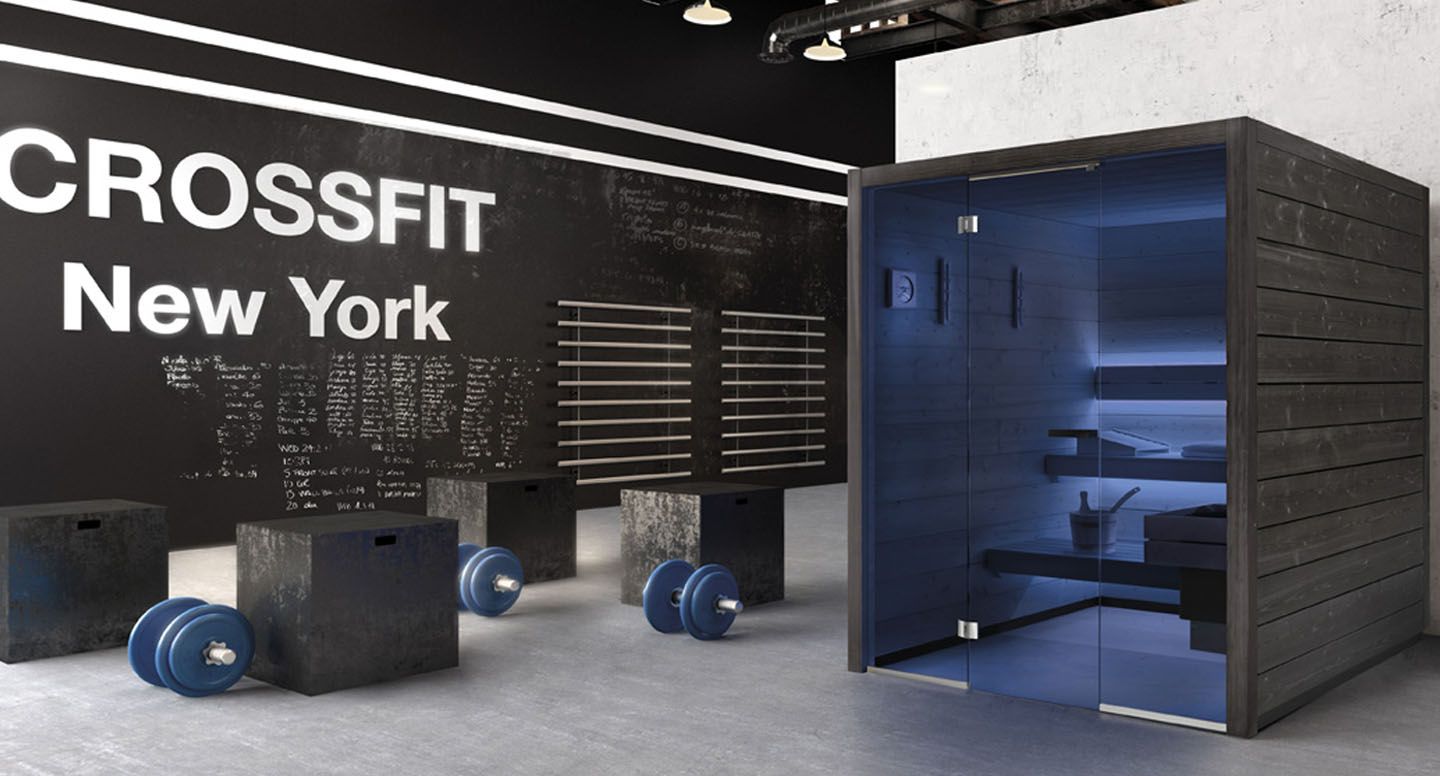 COUNTRY CUSTOM
The COUNTRY collection sauna can be customised both in terms of technologies and finishes. The most appreciated versions are the Brown Sauna and the Black Sauna, where the finish of the walls is dyed with an olive oil based natural colour. The benches are often left in light-coloured Abachi wood to create a fascinating contrast of colours, or they can be stained to create a darker mysterious atmosphere.
Request information on COUNTRY