Sauna SAUNA COUNTRY
COUNTRY, Finnish sauna in fir wood
The COUNTRY Sauna is perfect for houses, chalets or hotels in the mountains, and also for those who want to have a touch of mountain style in their home. With a simple design, COUNTRY is a natural and welcoming sauna, where relaxing is pure pleasure.
Available in a Visual or Standard Version with numerous options, such as RGB lighting, Bluetooth music, wellness accessories and much more.
Dimensions
100x130xh230 cm 3.0 kW
130x130xh230 cm 3.0 kW
150x150xh230 cm 4.5 kW
150x175xh230 cm 4.5 kW
200x150xh230 cm 6.0 kW
200x200xh230 cm 7.5 kW
200x225xh230 cm 9.0 kW
200x250xh230 cm 9.0 kW
- CUSTOM -
Materials
The Country Sauna has a load-bearing structure made up of fir uprights and crosspieces with insulating material (rock wool) and an aluminum barrier against vapor inside. It is available in Natural Fir or Fir treated with Black natural oil finish, with suspended bench and backrest in Abachi wood, also known as Ayous, an athermal and resistant wood over time.
Technologies
The Sauna from the COUNTRY collection can be customized both in terms of technologies and finishes. The most popular versions are the Brown Sauna and the Black Sauna, where the finishing of the walls is dyed with a natural coloring based on pigmented olive oil. The benches are often left in light Abachi wood to create a fascinating chromatic contrast, or they can be dyed to create a darker and more mysterious atmosphere.
STANDARD
ELECTRIC HEATER
BUCKET LADLE AND HOURGLASS
RGB LED LIGHTING
SAUNA INTERIOR DISPLAY
OPTIONAL
BLUETOOTH MP3 MUSIC
WOODEN PLATFORM
INFRARED LAMP
SAFETY GRILL OVER THE STOVE
WHITE CLEANING LIGHT
AROMA INFUSION JAR
SALT SAUNA
HERBAL SAUNA
BIOSAUNA
RGB LED LIGHTING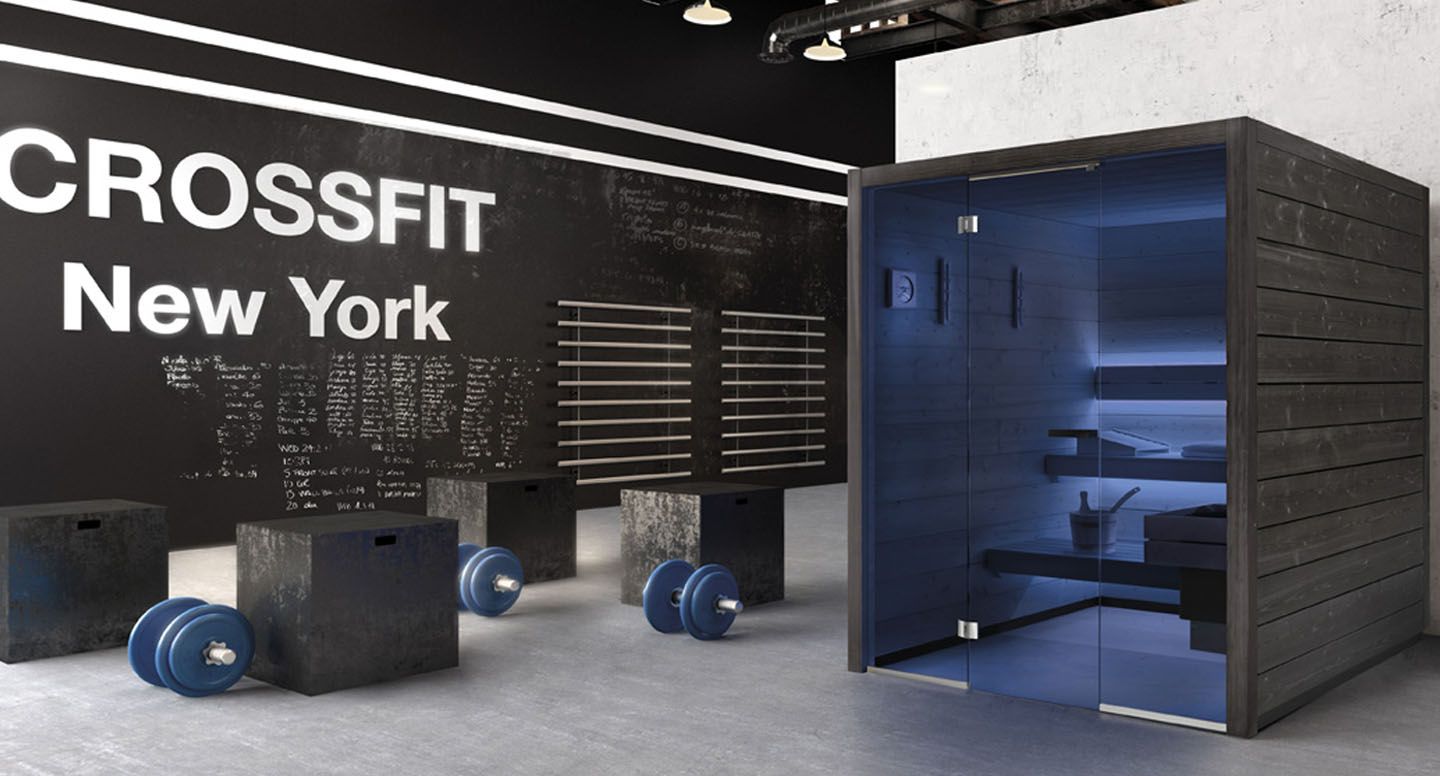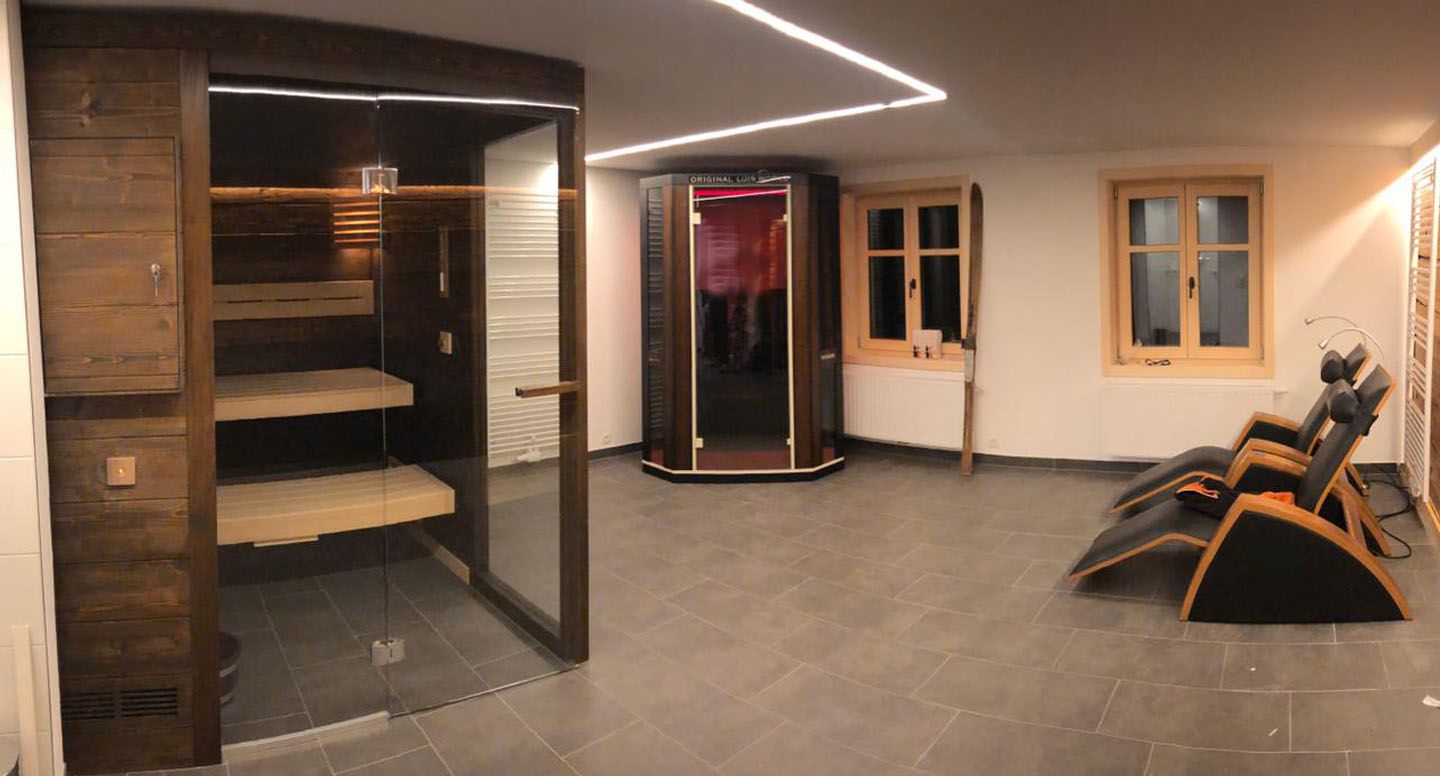 Academy
Each technology or treatment that we can include in our Finnish saunas has a file in our academy section, where you can find benefits and advice on how to use the Finnish sauna to the fullest.
Request information on SAUNA COUNTRY