Scroll
Steam Bath SENSATION
SENSATION, Turkish bath with chromotherapy for a great wellness experience
Thanks to the materials that Carmenta uses in the production of its wellness cabins, it is possible to carry out, within the Sensation Turkish bath, a variety of wellness treatments without running the risk of ruining the cabin. Chocolate wraps, coffee peeling, essential oil massages and anti-cellulite treatments are just some of the Carmenta proposals.
Moreover, thanks to the technologies used, it is possible to enjoy therapeutic sessions of Chromotherapy, Aromatherapy and Music Therapy in the Turkish bath at home.
Each cabin is, in fact, equipped with coloured LED systems, aromatic fragrance dispensers and a wireless Bluetooth connection.
Choose the materials and dimensions that the Carmenta Sensation line offers.
Materials and Technologies
The Sensation Turkish Bath is made from PET panels covered with HPL in various colours with a total thickness of only 42 mm. The benches are in Solid Surface with stainless steel legs. Lighting, steam and controls are integrated into the technical column inside the cabin, also made of Solid Surface.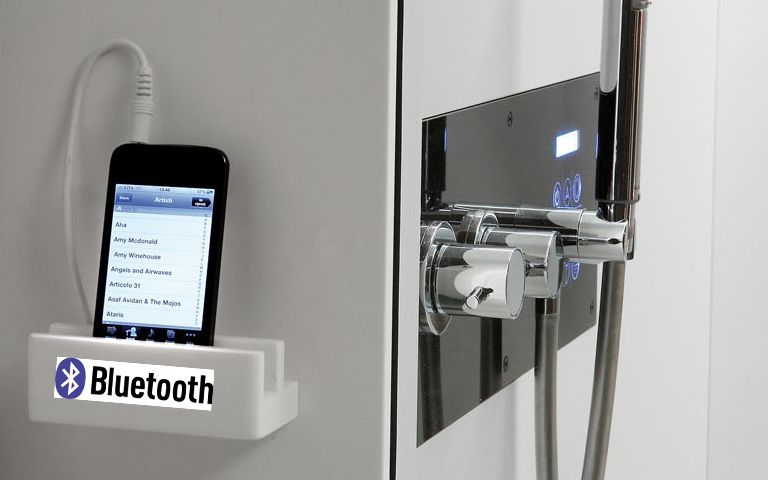 MUSIC
In addition to the FM radio, each cabin has a wireless Bluetooth connection. In this way, each session can be customised according to one's preferences, in this way the device can be left several metres away from the cabin, without depriving the user of the chosen music.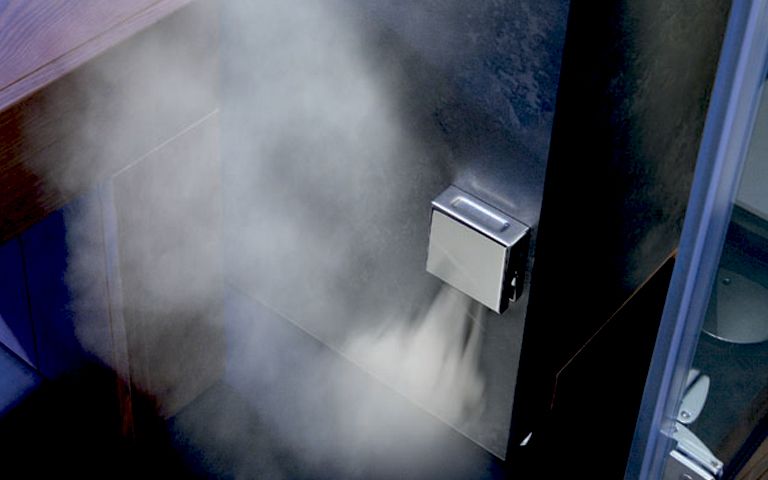 AROMAS
The experience of the Turkish bath improves with essential oils, which are that extra touch that brings out all the benefits of the Turkish bath itself. The Turkish bath, in fact, exploits the properties of the steam enriched with essential oils, purifying the body of excess toxins, providing relaxation and comfort in an area full of aromatic fragrances.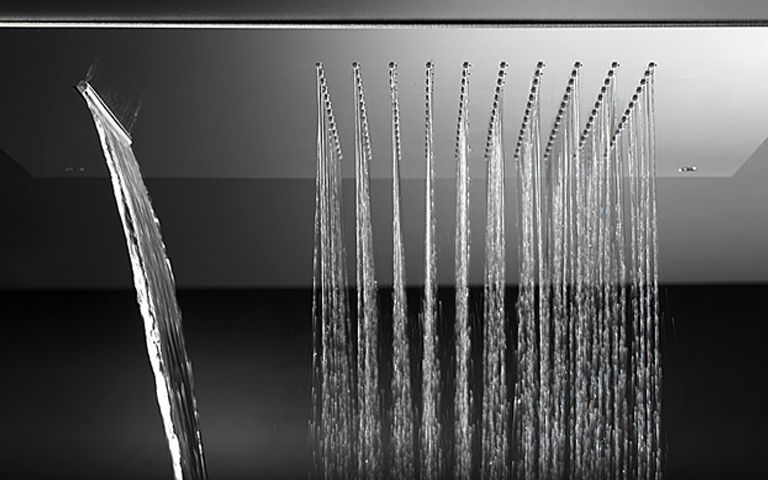 SHOWER
The Turkish bath is often still interpreted as a single-function cabin. Carmenta has created the multi-purpose Turkish bath cabins, namely integrated with a shower, which can be used as an everyday shower, enriching the bathroom space. Carmenta offers various shower head systems, from a simple reaction shower to a professional emotional shower.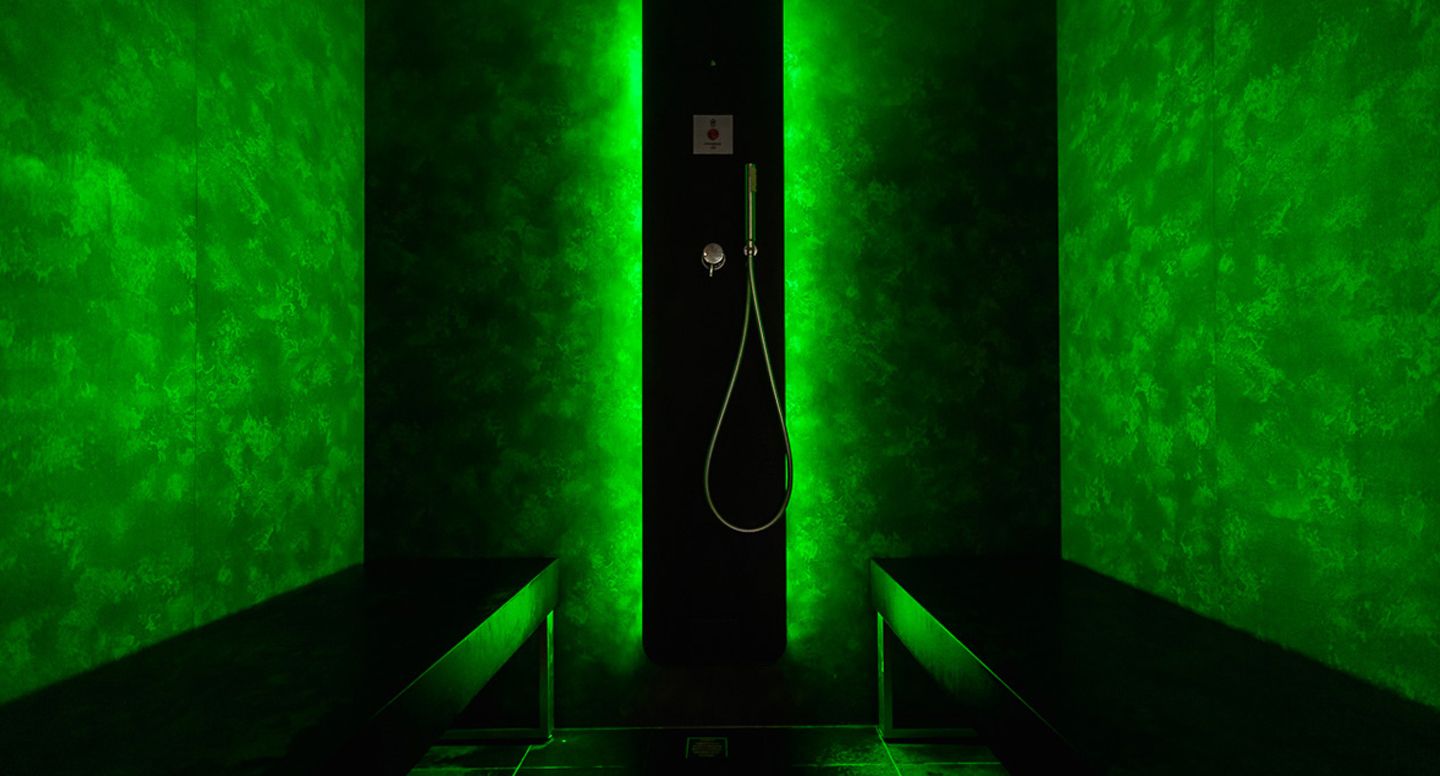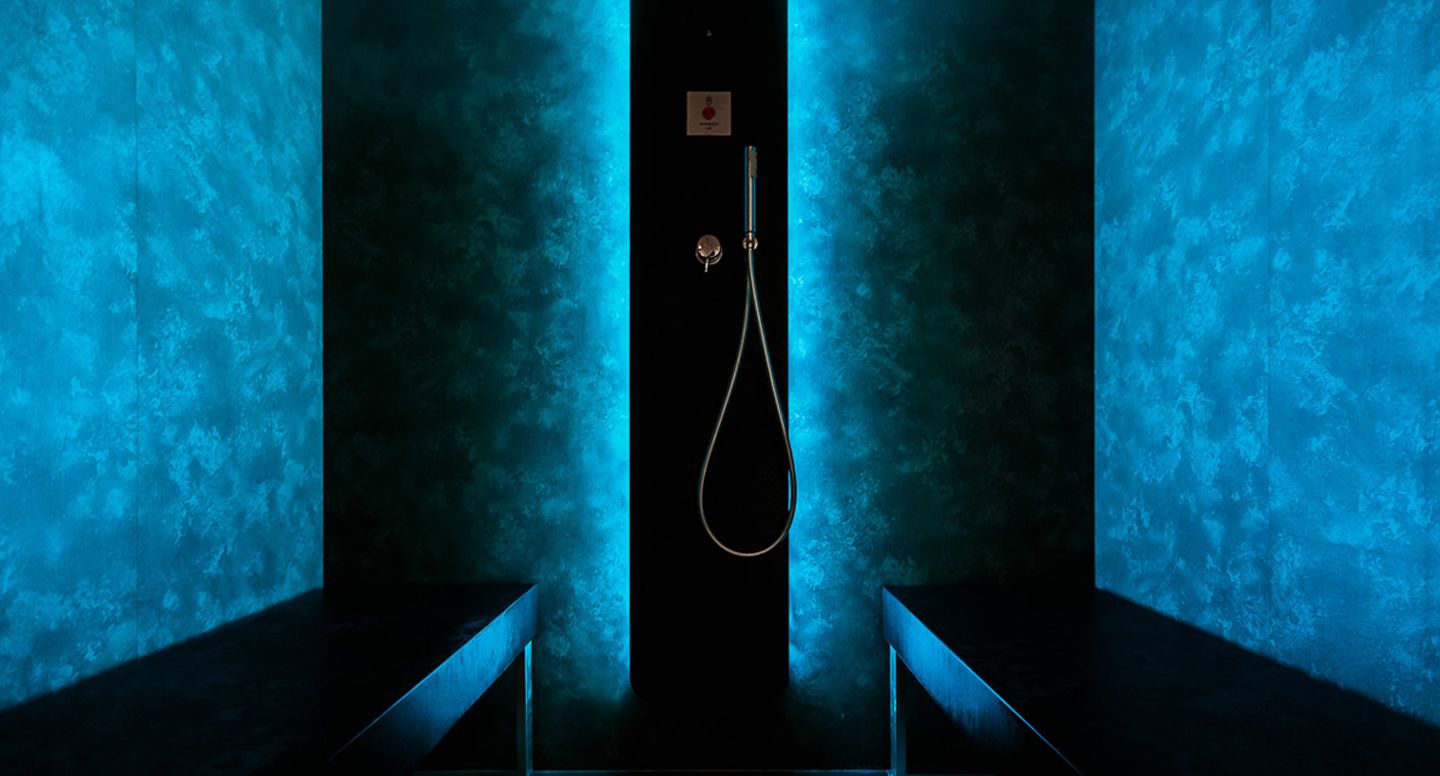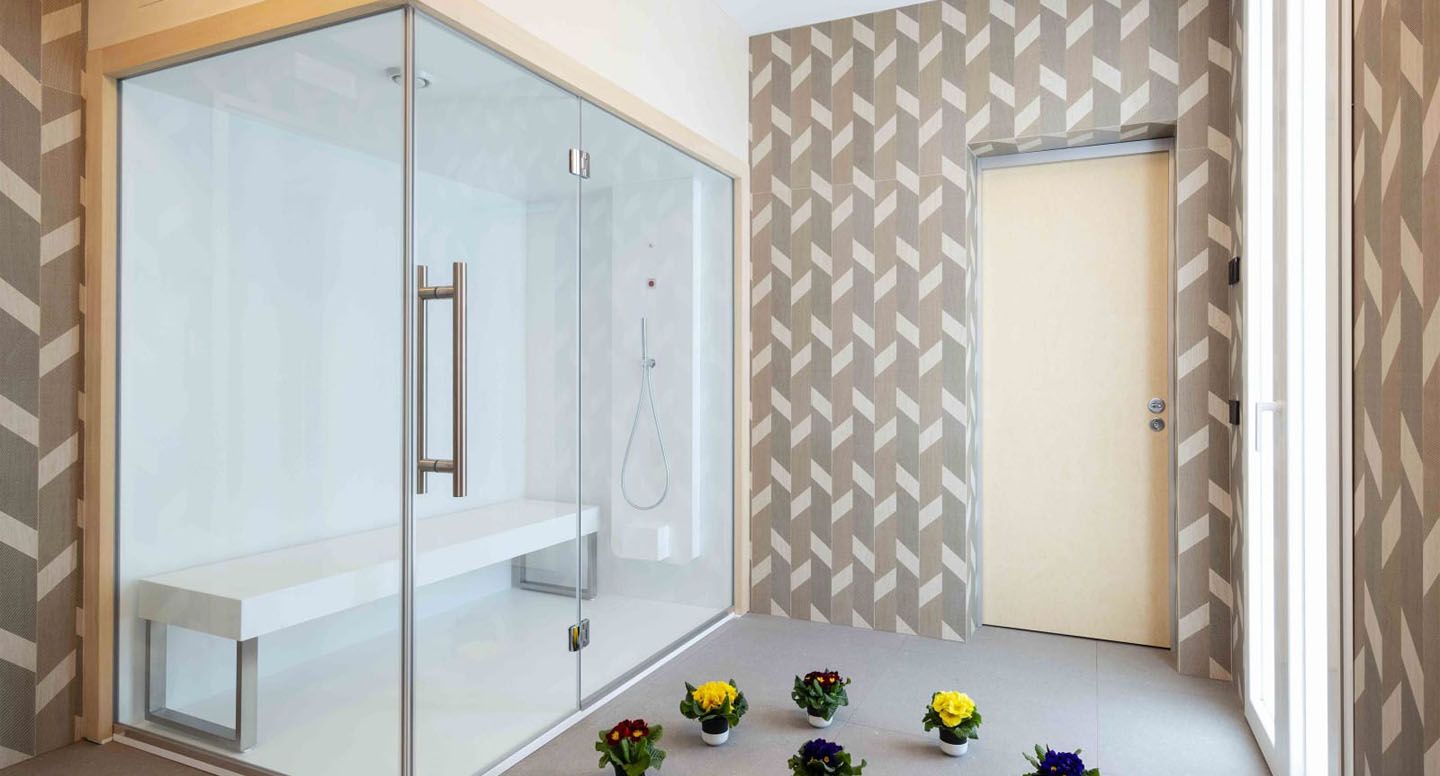 SENSATION CUSTOM
The Sensation collection Turkish baths can be customised with a wide range of finishes. The most requested version is the Black Edition, an all-black Turkish bath that creates a mysterious dark atmosphere, a "cave" effect, which together with the volume of steam produced by our steam generators makes the experience of the steam bath a unique and hidden one.
Request information on SENSATION