Scroll
NEWS
The new dark wood sauna: EXCLUSIVE!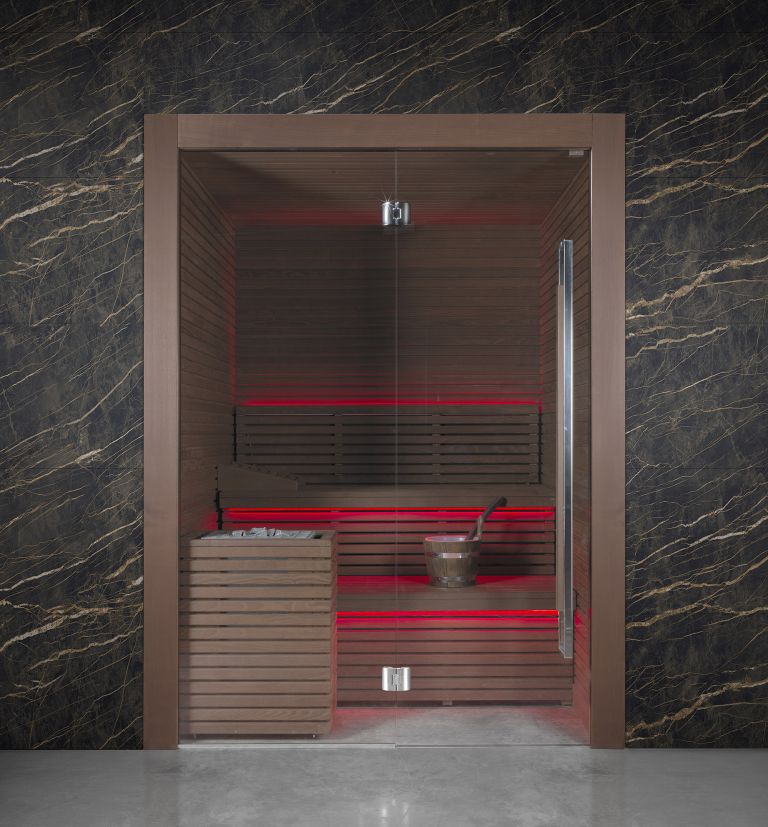 Official launch of the new dark wood sauna collection
27 January 2021
The new Carmenta sauna was inspired by the market demand for a sauna where you can feel the material properties of the wood. Often the quantity, quality and workmanship of this material are associated with prestige, cost and classic design.
For this reason, Carmenta has decided to design a new model of dark wood sauna for the most demanding customers.
Why dark? A dark wood sauna immediately distinguishes itself from most saunas on the market by positioning this type of sauna at a high level.
The wood used for this dark wood sauna is our THERMOWOOD, a wood that we heat-treat at high temperatures and make resistant and long-lasting. This treatment also gives our dark wood saunas a golden, spicy tobacco scent.
So if you're looking for a high-performance product, if you want a special sauna and an intense natural fragrance, come and discover our new dark wood sauna: EXCLUSIVE.