Scroll
NEWS
Dark sauna by Carmenta Wellness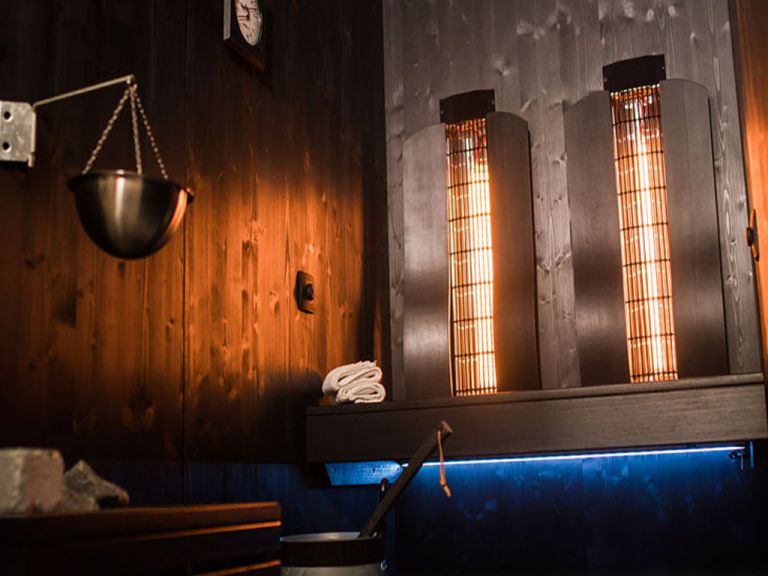 The latest sauna trend: the dark sauna.
19 February 2021
Let's revisit trends in the world of saunas.
As we mentioned in previous articles, the dark sauna is very popular; it stands out from the other traditional Finnish saunas that can be found in abundance on the market.
If you're looking for dark colours, what could be better than a dark sauna?
The dark sauna is not treated with waxes, which require maintenance, but instead, a natural black pigmented dye is used. Our dark sauna stays black forever.
The wooden support is still the Nordic spruce which is featured in our "Country" model with its traditional feel, several examples of which can be found in the sauna section.
The emotional effect is amplified in the dark sauna thanks to the use of chromotherapy that helps the body and the psyche to find their natural balance, with physical and psychological effects able to stimulate the body and calm certain symptoms.
Once installed, the dark sauna will become the princess of the interior and will command the attention of anyone entering the room.
See one of our latest dark sauna creations.