Scroll
Water Experience BUCKET SHOWER
Scotch bucket shower and hydrotherapy treatment
With a rustic flavor, the bucket shower is a contrast shower par excellence, a burst of energy after the pleasure of heat, ideal for completing the wellness journey. The immune system is strengthened and the blood circulation increases by activating the microcirculation through the cooling of the hot body. The temperature contrast brings balance to the body with a total invigorating effect.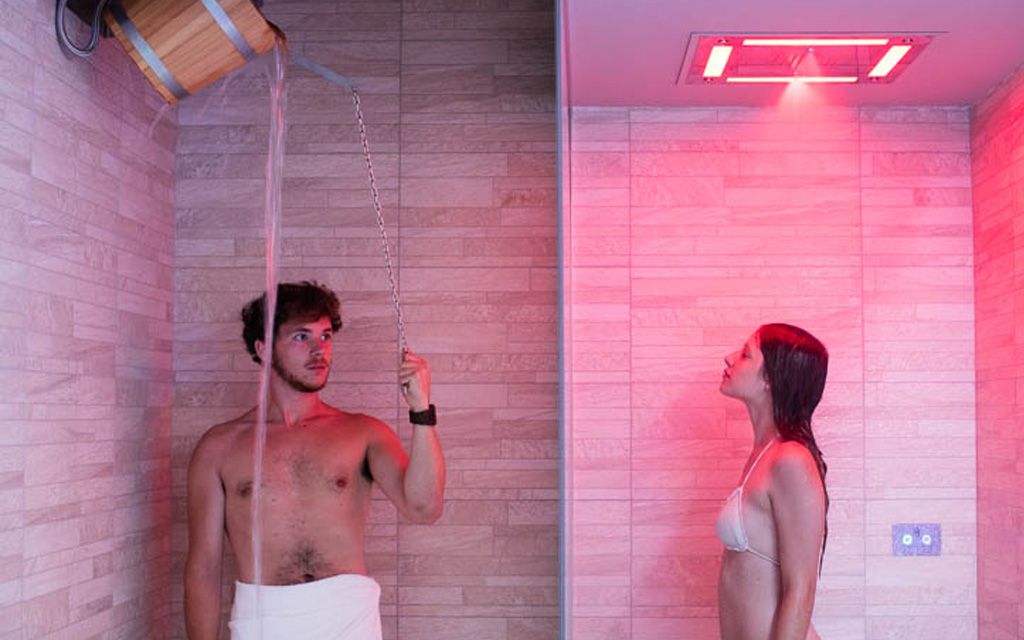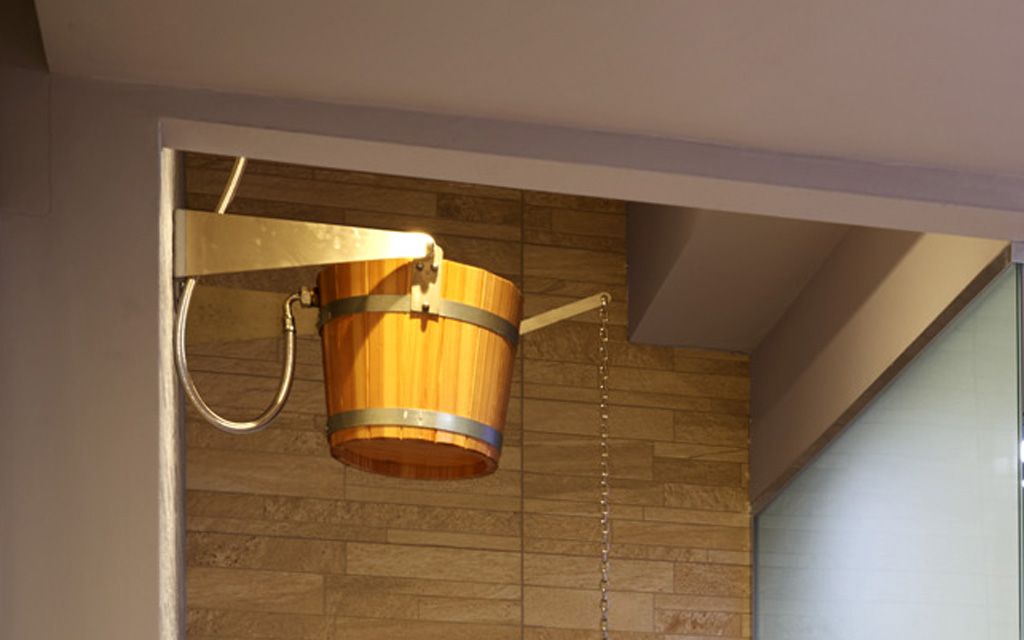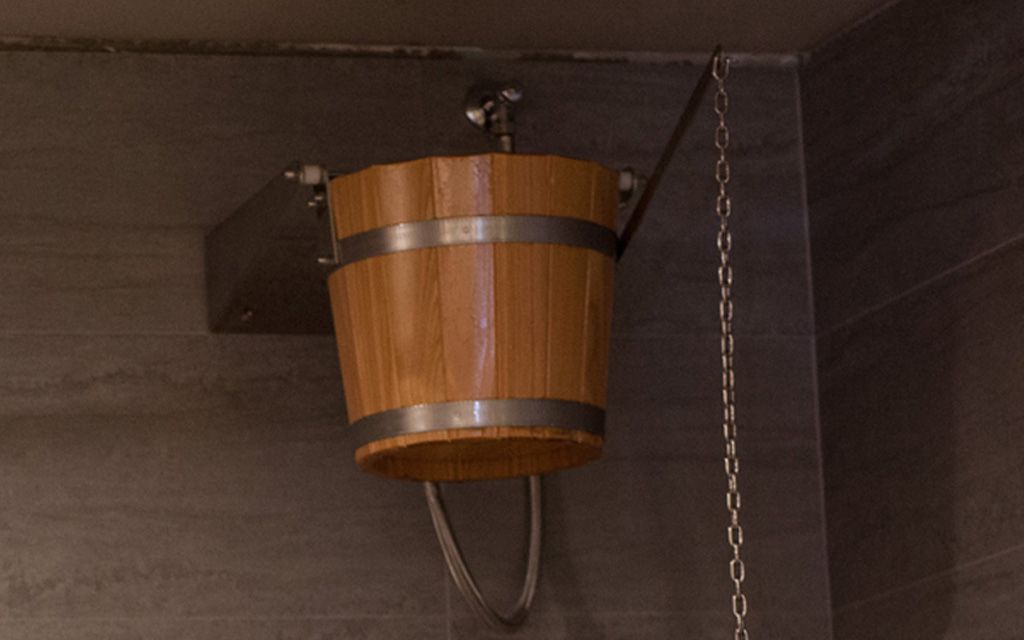 LA DOCCIA A SECCHIO o Bucket Shower è una doccia tipica tirolese che consiste in una secchiata di acqua fredda che viene versata sopra il corpo caldo per un effetto shock termico per il risveglio dei sensi.
Tutti i meccanismi di movimento, così come la staffa di fissaggio a parete o a soffitto sono realizzati in acciaio inox. Il riempimento del secchio è assicurato da un connettore rapido in ottone posto sul retro del secchio, mentre il quantitativo d'acqua immesso nel secchio è regolato da un galleggiante posto al suo interno.
Request information on BUCKET SHOWER