Scroll
Technology INFRARED
The innovative treatment of our infrared lamp
The infrared cabin is an alternative to the Finnish sauna. Many beneficial effects for health and well-being. The radiated heat relieves pain, reduces stress and purifies the skin. The heat generated by the IR lamps penetrates into the skin for about 5 mm, bringing positive effects to the body and mind by increasing blood circulation and nourishing the damaged tissues.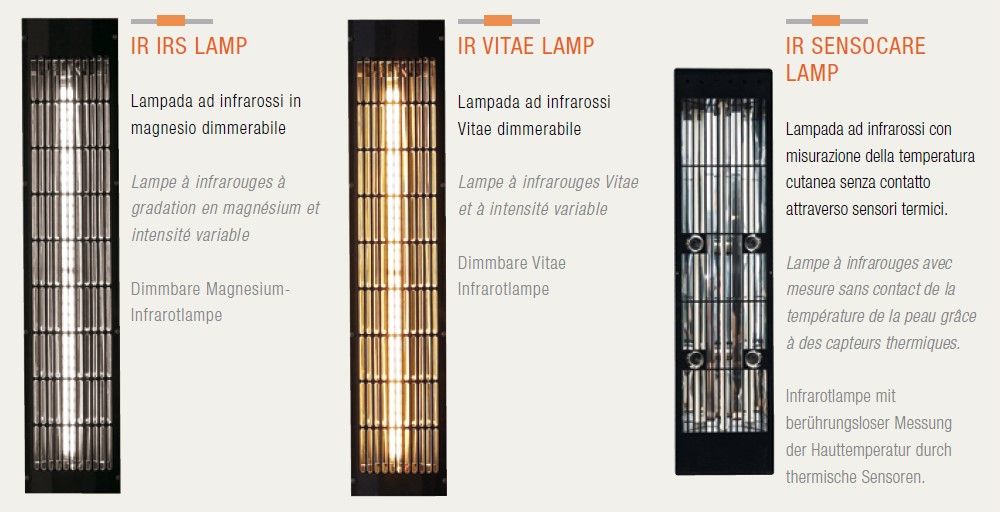 The low-temperature infrared cabins operate within
the thermo-neutral zone (air temperature between 27and 37 °C). At an air temperature of approx. 30 °C,infrared radiation is applied evenly and contact-freeto the back via a specially developed radiator. Theheat is distributed from the area of the spine via theblood. The gently heated blood (mixing at 90% unheated to 10% heated blood) flows to the inside of the body and the body temperature gently and continuously increases from the start (by 0.2 to 0.3 °C).
Using infrared cabins can improve circulation and
blood flow to organs, muscles, connective tissue andthe skin.
Request information on INFRARED