Scroll
Technology HERBAL SAUNA
Herbal sauna to enhance the benefits of nature
Medium humidity and medium heat that enhance the benefits and scents of the herbs collected and placed on the brazier.
A mix of combinations that, in a microclimate balance, pamper the body, heat and purify it, thus releasing tension and stress. Recommended for everyone, it is the best way to start a true wellness journey.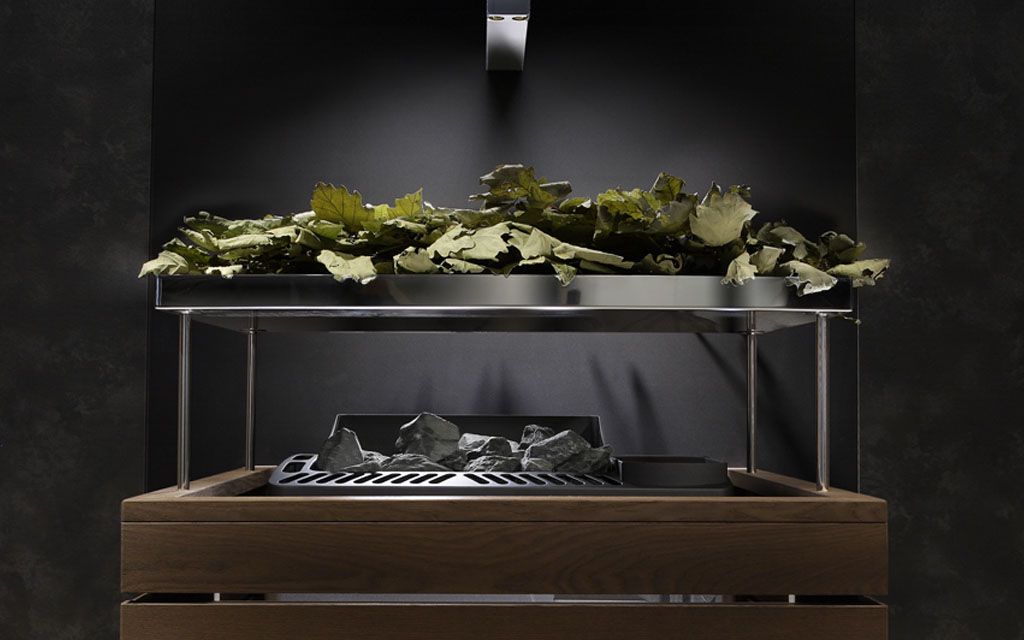 A relaxing Bio-climate
It is a medium hot sauna, excellent for those who
want to gradually approach the world of heat. A
pleasant temperature and a low percentage of humidity allow the herbs to release their beneficial
effects and their balsamic scents. This combination
of temperature and aromas makes the herbal sauna a relaxing bio-climate, perfect for ampering the body by heating it, purifying it and ridding it of stress and fatigue.
Recommended for everyone, including the elderly
and children, this a pleasant sauna that surprises
thanks to the possiblity of using different types of
herbs according to the season and philosophies that you want to embrace or offer to those who use it.
Request information on HERBAL SAUNA