Multi-function Wellness Cabin WONDER 3IN1
WONDER: Sauna, steam and shower in a single cabin
Wonder is the most technologically advanced wellness cabin in the world.
This Wellness Cabin can combine all the functions of a wellness centre in a small space: Finnish sauna, Turkish bath and shower. The entire range is custom-made in terms of dimensions, technology and materials.
Combine the technology as you wish: the Wellness Wonder cabin can withstand high temperatures, steam and water! A first of its kind, patented all over the world.
Materials and Technologies
WONDER cabin is made with 56 mm Sandwich panels, consisting of 40 mm PET insulation, multi-layer marine plywood and a finishing layer. The benches and the backrest are made of Thermowood, the walls in various finishes available in the catalogue or at the request of the customer. The external frame can be made of various finishes such as Thermowood, White or Black Corian, Polished Steel or Bronze.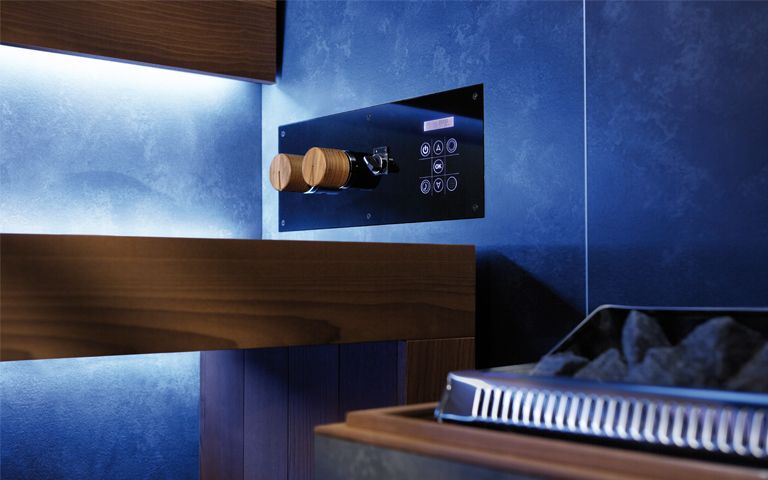 FINNISH SAUNA
The temperatures in the Finnish sauna are never lower than 60°C and can even reach 100°C, the ideal temperature for a dry heat bath. The low level of humidity, unlike Turkish Bats, means that the body can feel the heat without ever perspiring excessively.
STEAM BATH
The steam bath uses water in the form of hot steam to heat the skin and the respiratory tract quickly. The Turkish bath, because it has lower temperatures than the Finnish sauna, between 42-44°C, allows you to have longer sessions, which are a real cure-all for the respiratory tract, thanks also to the balsamic essences inhaled together with the steam, which go a long way to preventing respiratory ailments.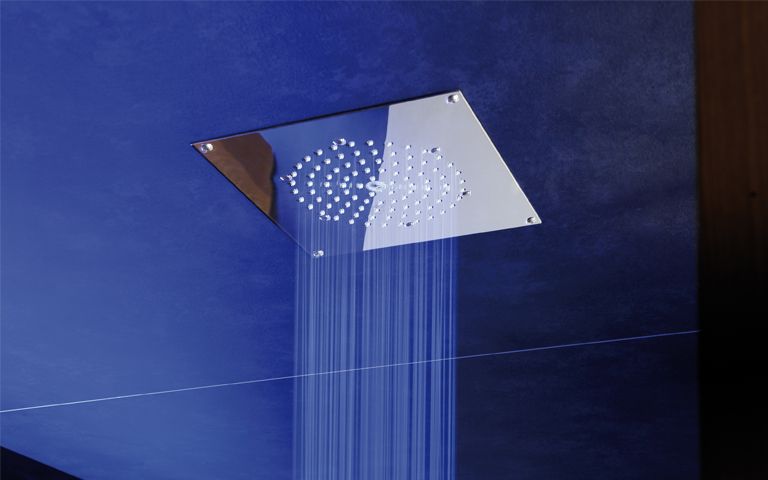 SHOWER
A refreshing shower, a lukewarm shower or even an everyday shower: this is what you can do in a Wonder cabin. A 26x26 cm stainless steel shower head, placed in the ceiling of the cabin, is very refined, as it is very thin and almost invisible.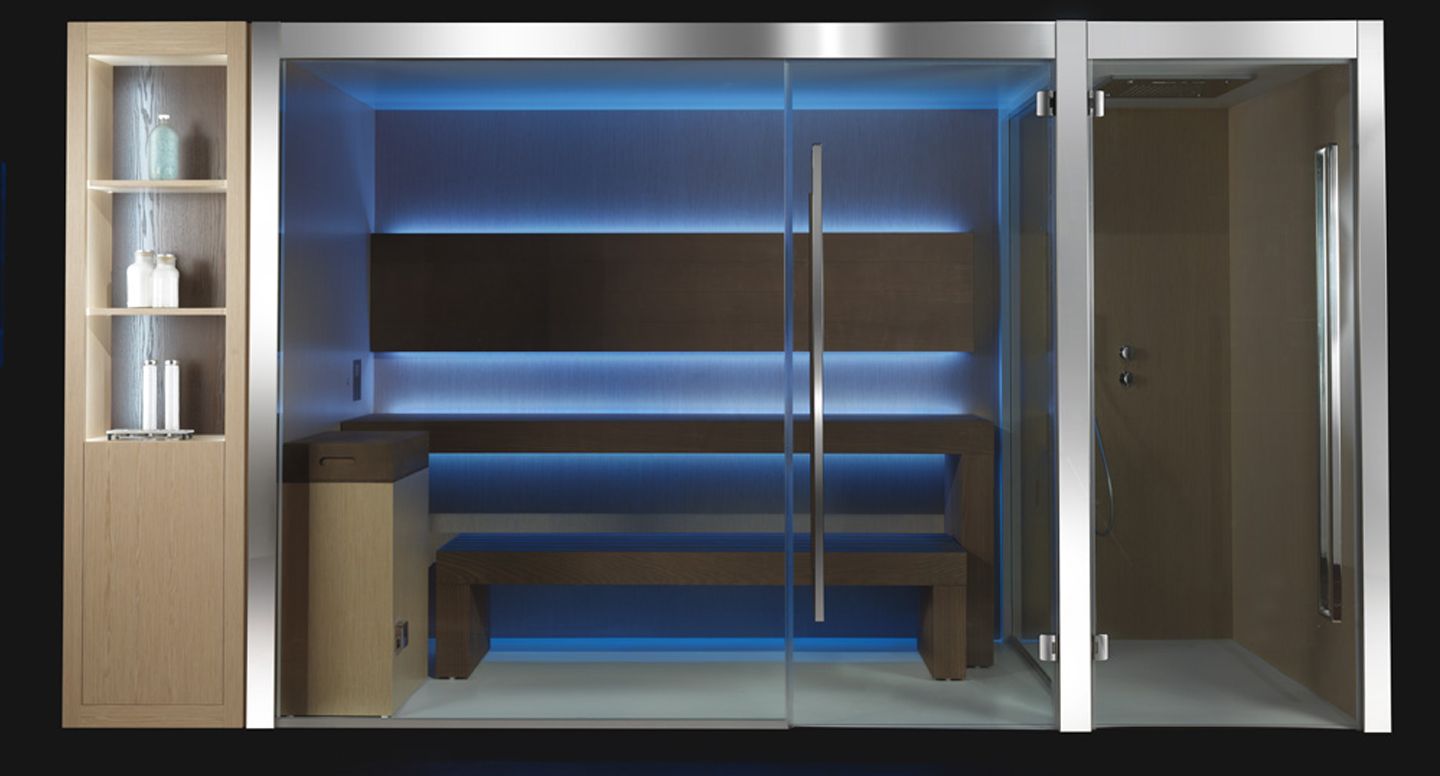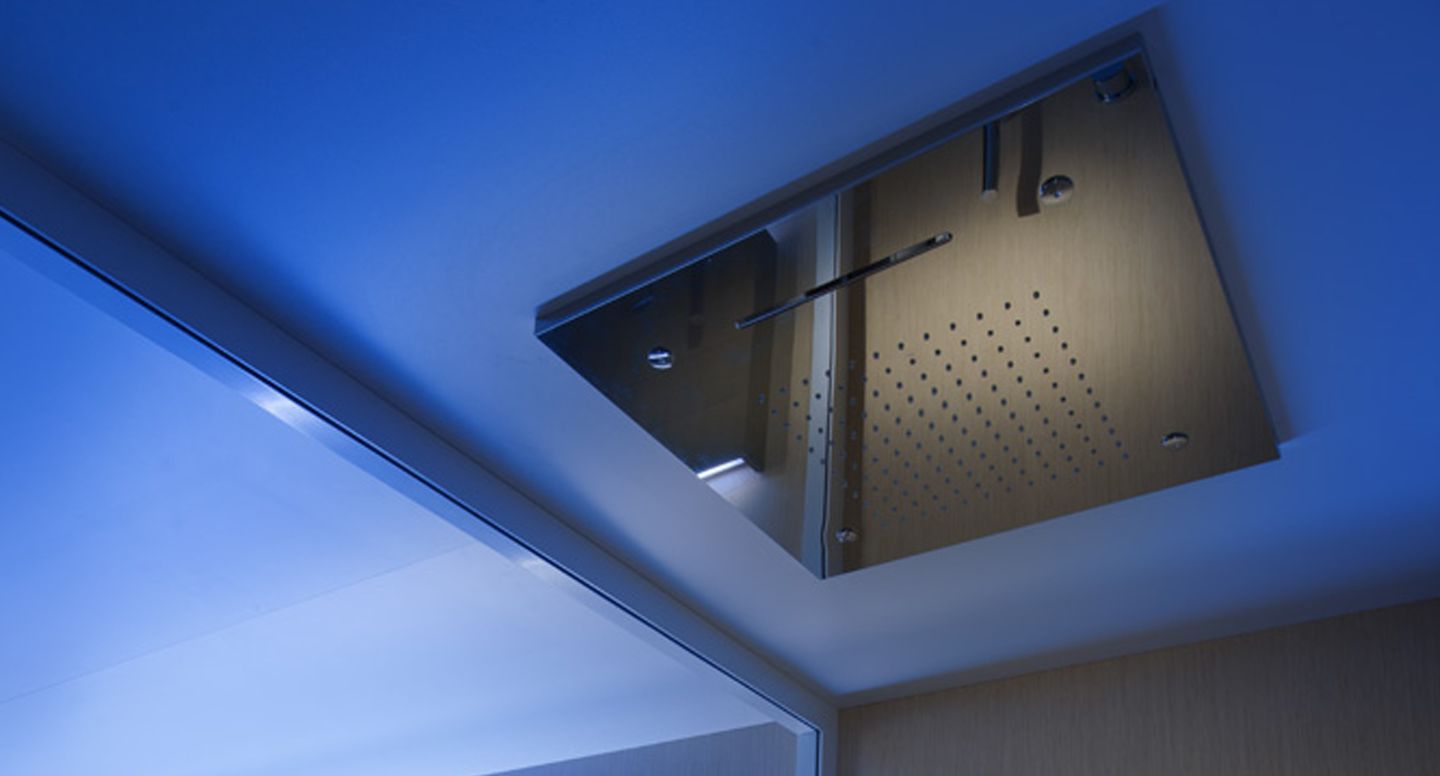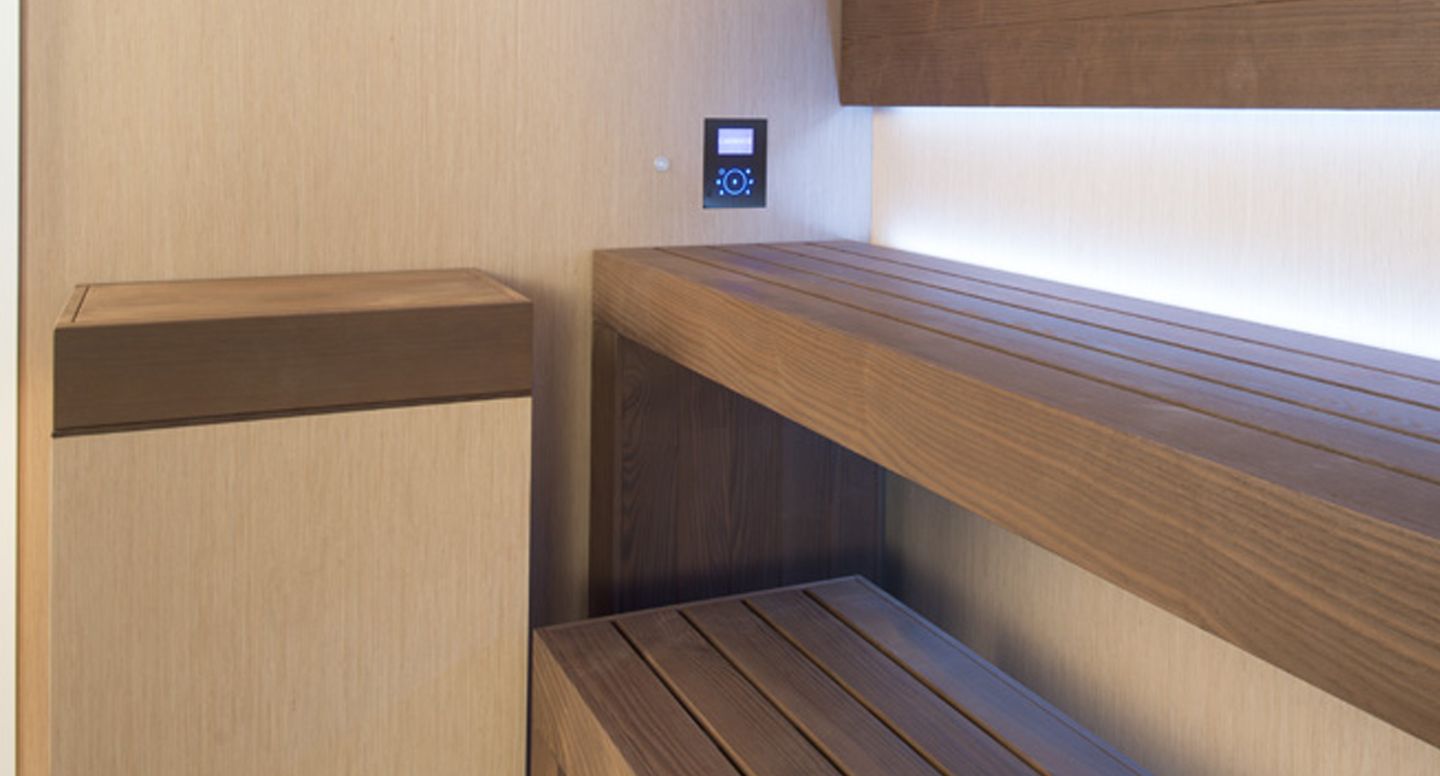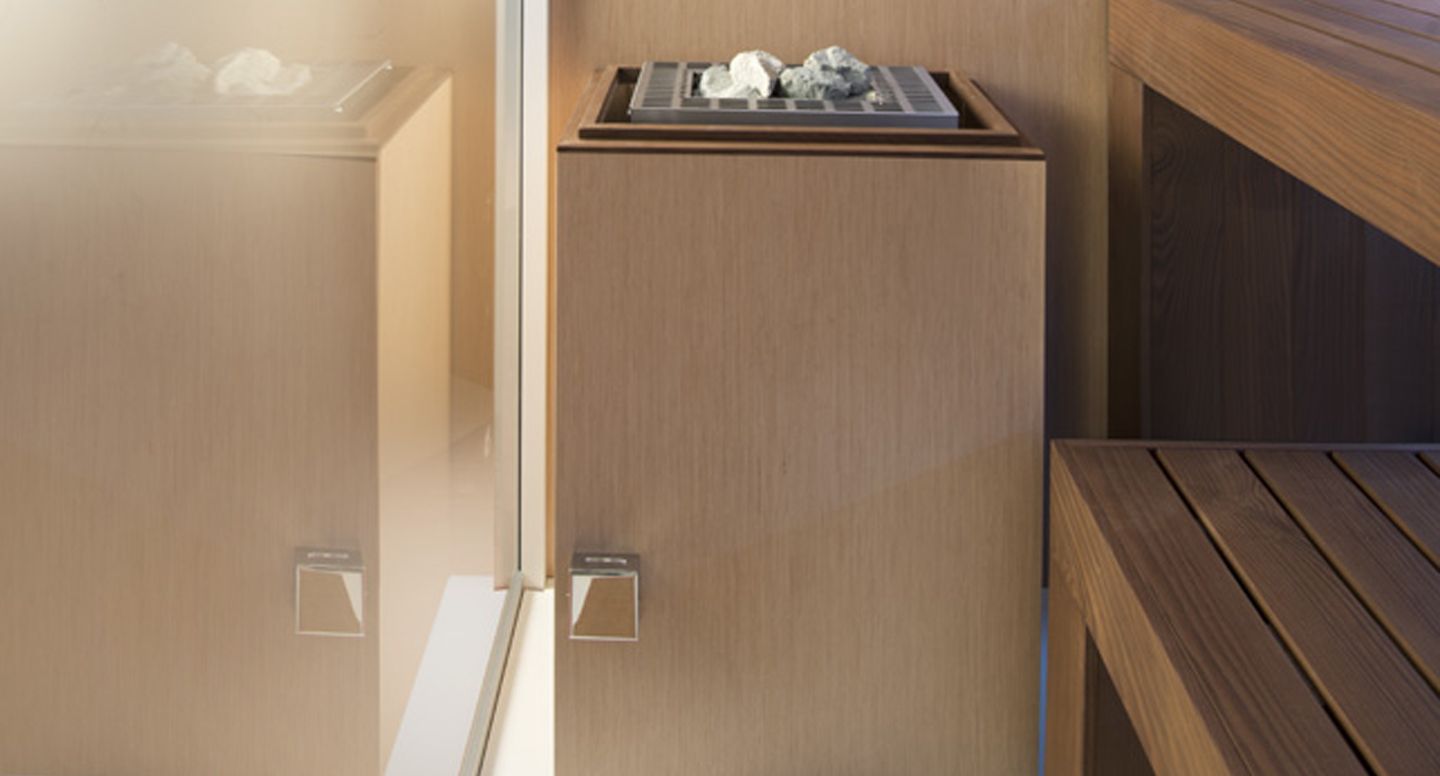 WONDER CUSTOM
The Wonder cabin is fully customisable. The most interesting variant consists in separating the sauna and the Turkish bath from the shower, putting the latter next to it, separated by glass, or completely detached. The finishes, in all cases, are numerous, from light to dark colours. The Wonder cabin is designed to create a complete Wellness experience even in tight spaces.
Request information on WONDER 3IN1