Scroll
Charm of Cold FRIGIDARIUM
Cold Cabin
The cold, in the hot paths, is as important as the heat. So here it is the cold room in combination with the dry heat of the sauna to make pleasant even the most shocking moment in the end of the sauna treatment, thus offering the body the possibility to gradually return to normal temperature, ending the process of sweating.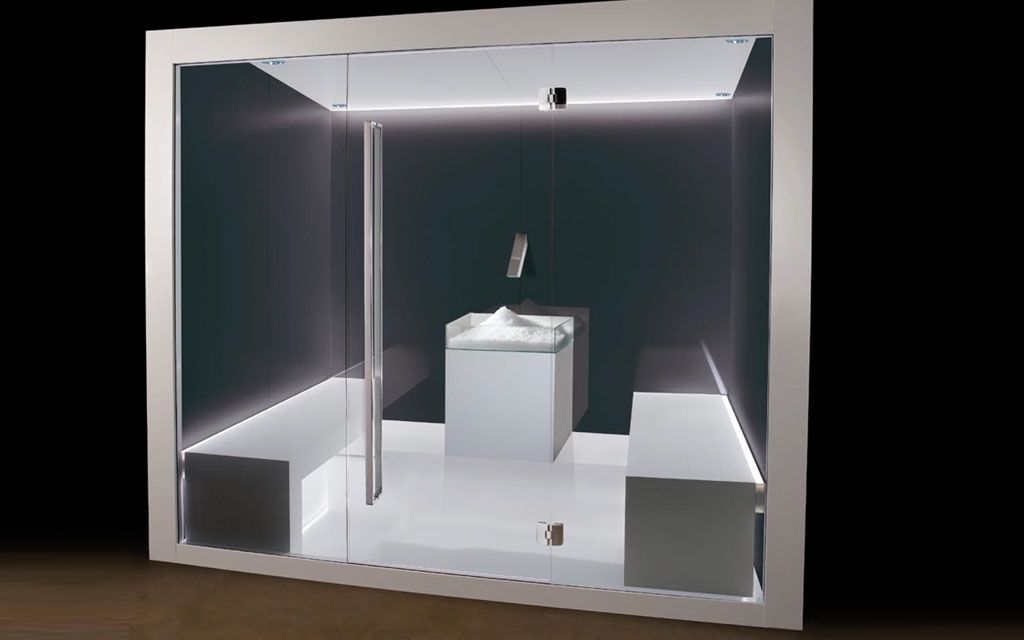 The importance of Cold
The Frigidarium is a cold room which is normally accessed at the end of the wellness program in warm cabins.
This last path serves to improve blood circulation and the immune system. The ICE cabin has a cooling system with cold mist generated by high pressure pumps and regulators and can have the ice cascade inside.
A super-cold cabin that will be kept between 5 and 10 degrees to guarantee even the biggest fans of the sauna the prospect of diving into the right combination of air and cold typical of the Nordic countries to generate a pleasant general reclamation on the body.
Request information on FRIGIDARIUM