Scroll
NEWS
When fragrances emanate wellness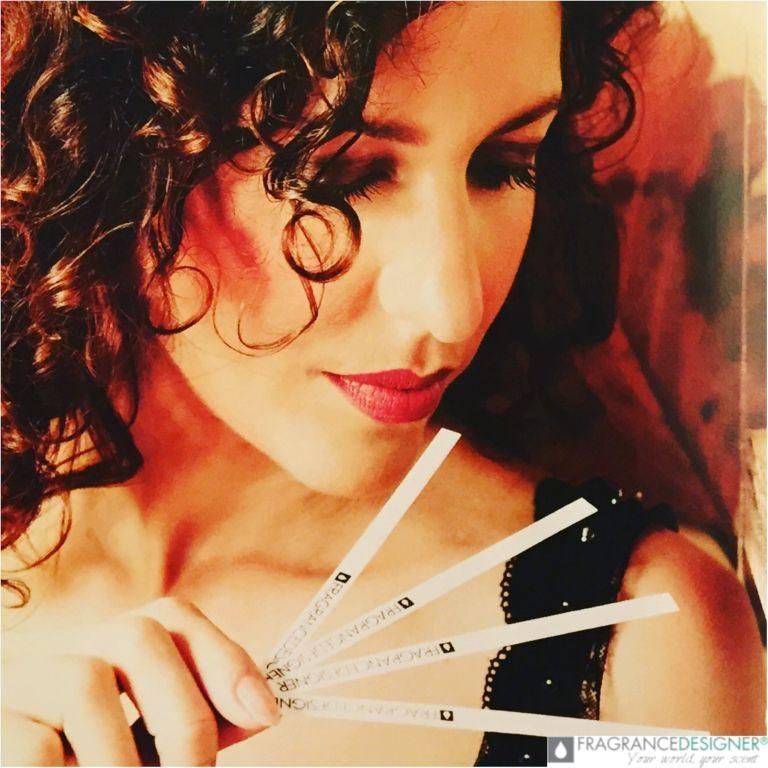 Carmenta Wellness meets Claudia Scattolini, fragrance designer
14 April 2021
Claudia Scattolini has a degree in Pharmacy from the University of Ferrara and, as a great lover of fragrances, in 2007 she invented the then unknown profession of Fragrance Designer.
Her curriculum vitae includes an important achievement: she is the first Italian to attend the post-graduate course at ISIPCA (Institut supérieur international du parfum, de la cosmétique et de l'aromatique alimentaire) in Paris founded by Jean Jacques Guerlain where she studied with famous noses. 
In Italy, however, she obtained her Master Business Management diploma at the University of Padua, which immediately enabled her to enter the doors of laboratories and leading companies in the perfume sector.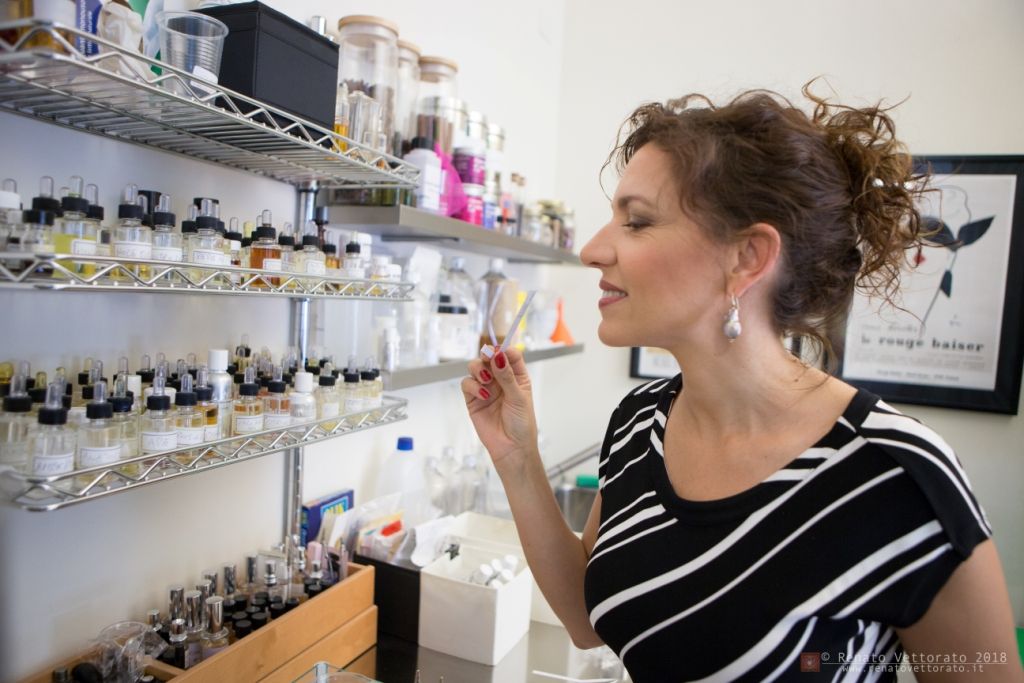 How did you come up with this new profession of Fragrance Designer ?
"One day I asked myself what I could give to the world, what was the need that had not yet been filled in this age where everything seems to already exist. I wanted to give those who are sensitive to it the chance to close their eyes and smell the fragrance they need at that moment: relaxing, sensual, effervescent... to give people the chance to decorate their spaces or simply the air around them with a personal perfume to be embraced all day long by wearing it or with a room fragrance: stimulating for the work space, relaxing for the relaxation area, passionate for intimate moments, childlike for a moment of tenderness...
This is how I created the figure of the Fragrance Designer, the designer/ideator of fragrances, the person who transforms the need to arouse that emotion and turns it into a perfume; so every person, mood, environment, brand, moment, history... can be transformed into a perfume or have its own fragrance that represents it.
I am very proud to have invented a new profession, whose name I have registered as well. In 2010, the great designer Giugiaro even dedicated a page of his annual to me as an important new figure in architecture".
The hotel can be seen as an example of wellness. How do you create a perfume specifically for a hotel? What benefits does a guest of a hotel for which you have created a fragrance feel?
"A hotel, like any living space, comes to life in perception through touch, hearing and sight, but the first to notice them and make an instinctive but profound judgement is smell, whether we want it to or not, and it imprints itself on our
memory, forever. Living, working, loving, resting, relaxing are essential activities in everyone's life: each of them can be better if the place where it takes space has its essence.
This is where my idea of olfactory furnishings comes from: creating an environment that is comfortable and at the same time stimulating, that reflects the needs of the individual, for his or her psycho-physical well-being. This is true for any environment, and even more so for a hotel, which means welcome, wellbeing and the art of hospitality, and which must therefore have its own characteristic, correct fragrance.
The important thing is to know how to formulate it appropriately. I look for the essence of the environment, to identify the olfactory notes that are closest to its character and obtain the fragrance that intimately reveals, to those who live in it and those who visit it, passions and objectives, values and pleasures, that generates immediate harmony between man and context, to live well in it".
How do the perfumes, the fragrances you create, influence the concept of wellness? In general, people associate fragrances such as eau de parfum or eau de toilette with their bodies. How do you break the barriers of conceptual categorisation and create fragrances not only for the person but also for the environment, furniture and more?
"Designing a space involves studying the furnishings, the colours, the lights, the sounds, and nowadays also the scented background. Nothing better than a fragrance can imprint in the memory, can project into the sphere of desires an atmosphere or a context, and the things or experiences they contain. And this is increasingly felt, especially now that we are moving towards a world more focused on people, their wellbeing, care, experiences.
Different spas and different hotels deserve different scents, designed around their mood, style, the message they want to give their customers.
For example, for a spa with lots of wooden details, which aims to tell a story of nature and balance, I would imagine a fresh background of bergamot, with an intriguing heart of green tea and an enveloping base of precious woods softened by notes of tonka bean; for a wellness area that emphasises natural elements, green, I would see aromatic touches of eucalyptus and basil that intertwine with the freshness of citrus fruits, small touches of white flowers in the heart, to finish with a very warm accord of woods and incense".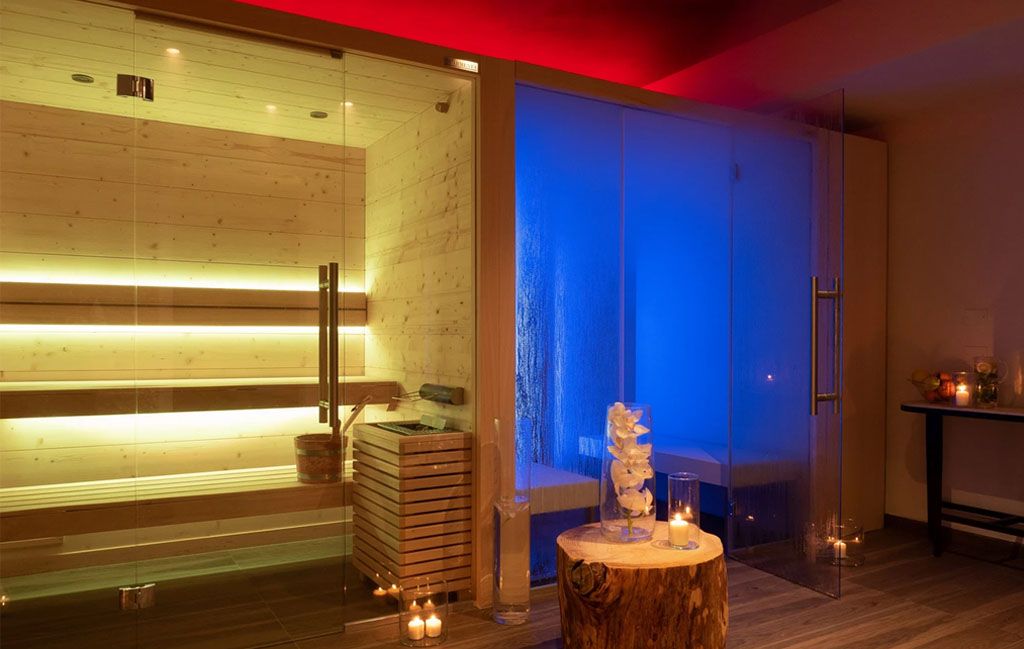 The beauty of wellness is that it manages to amplify all the senses of the human body. Perfume is certainly an element that accentuates sensations, just think of the smell of burning that alarms us or the scent of flowers that reminds us of life and spring.
The idea of matching the right perfume to the spa will be an increasingly common idea in the creation of wellness centres, because perfume has the ability to accompany the human body towards achieving a feeling of perfect relaxation.
The idea of the wellness scent is an innovative idea both for the wellness centre, but for the hotel in general. That is, to create a perfume IDENTIFYING the hotel, which stays with the customer throughout their stay. Maybe a perfume that reflects the region or area where the hotel is located, maybe a perfume that the customer can buy and take home to continue the experience because perfume always causes a memory if it is unique.
We believe in this synergy with Claudia, to be able to offer our clients a unique service that will make their experience authentic and innovative.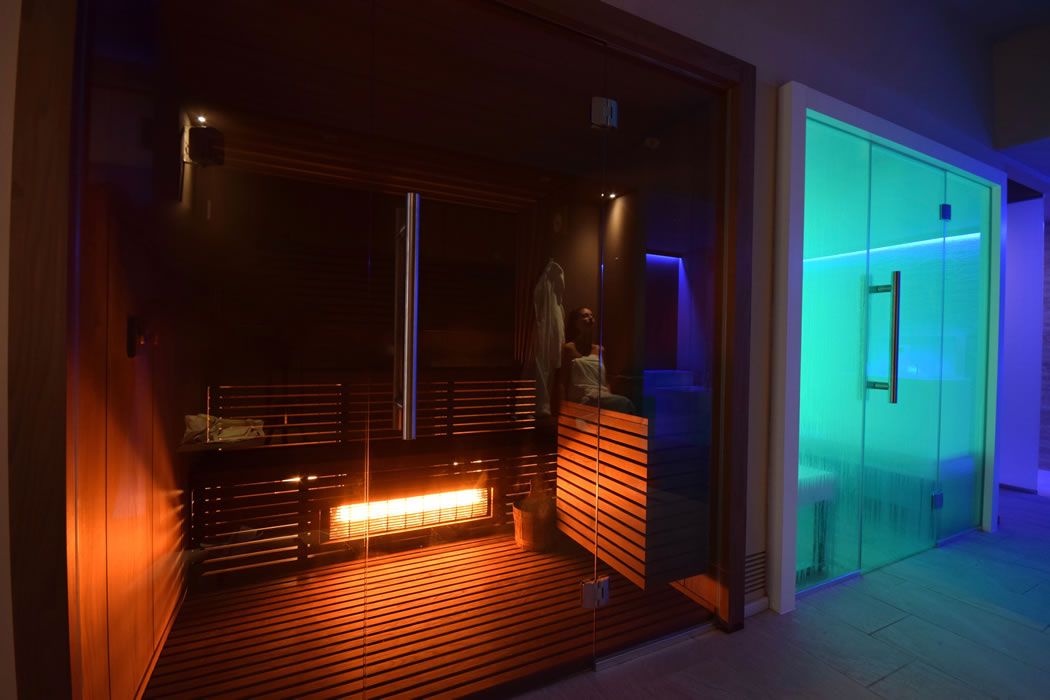 Case study - Hotel Alla Corte, Bassano del Grappa
"I created the olfactory décor, that is, the study of the scented background, for the spa of the Alla Corte Hotel in Bassano del Grappa, which is located in a magnificent setting below the mountains, between the Brenta River and the valley. The idea was to formulate a fragrance that would generate both a relaxed atmosphere and a climate of positive energy.
What was the result? The green Bamboo, symbol of long life and friendship, gives us freshness in its essential simplicity. An excellent blend with mint, which purifies the environment against negativity, opens up dialogue and calms conflicts, and with cedar wood, which promotes self-esteem and a sense of well-being.
self-esteem and a feeling of stability. To diffuse it, I used my Tower diffuser, suitable for both small and large spaces, programmable in terms of time and power, discreet and very easy to use."
A final thought?

"Today more than ever I want to give the world the scent of happiness, the one that gives
joy, that instils courage and burns away fears."