Scroll
NEWS
Outdoor sauna "Dream Outdoor"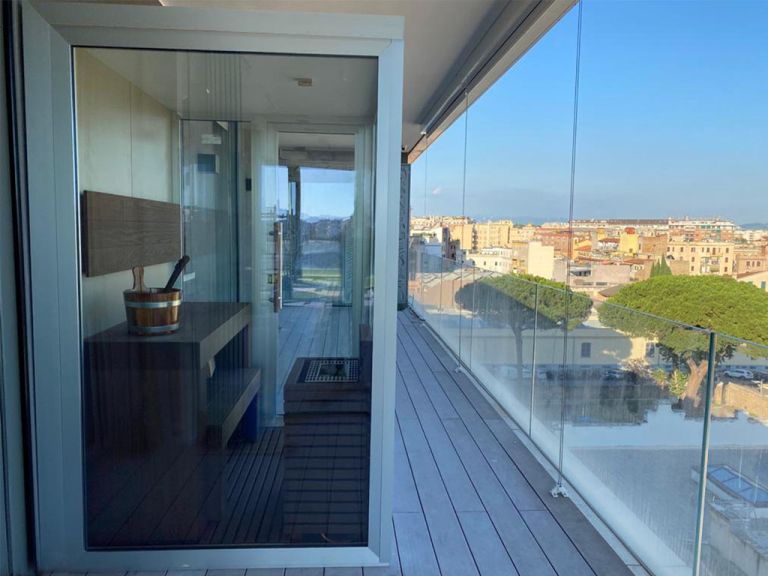 Carmenta's most exclusive outdoor sauna
09 July 2020
We combine the benefits of the Finnish sauna with the beauty of a unique design!
Our outdoor sauna  "DREAM Outdoor" collection, adapts perfectly to any environment and can be customized from many points of view: you can choose between different types of wood, combinations of internal and external finishing, addition of panoramic glass, and much more.
Dream Outdoor is an outdoor sauna with a simple and essential shape.
The outdoor sauna DREAM OUTDOOR is the ideal choice for anyone who wants to ensure a unique and refined relaxation.
Discover our latest realization of "DREAM OUTDOOR" outdoor sauna in a prestigious residence in Rome.