Scroll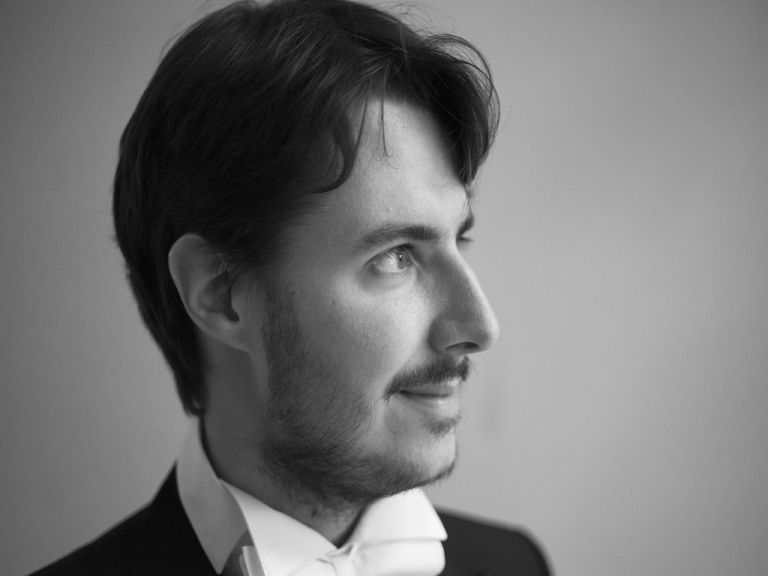 Carmenta Wellness meets Pietro Semenzato, musical artist
05 May 2021
Pietro Semenzato is a musical artist, founder and conductor of the Venice Chamber Orchestra, composer and performs in numerous concert halls in Italy and abroad.
Born in 1992, he graduated in Piano and Conducting from the "B. Marcello" Conservatory in Venice, and graduated in the two-year specialisation course in Orchestral Conducting from the "G. Verdi" Conservatory in Milan, plus various advanced training and specialisation courses.
He has conducted various orchestras, including the Brooklyn Music Theatre in New York where he conducted "Le Nozze di Figaro" by W. A. Mozart, and the Metro Chamber Orchestra of New York.
In 2021 he will be guest conductor at the Serate Musicali di Milano in Sala Verdi with a symphonic programme and the extraordinary participation of cellist Meehae Ryo.
How can music influence the mood?
Music influences mood because it is made to speak directly to the soul, without mediating filters. It is therefore a very powerful means of communication that reaches out and touches our deepest chords, arousing the most complete feeling, whether positive or negative. This creates an immediate emotional effect in the listener. Let us also not forget the deep connection between music and memory; if we listen to a song that is particularly significant for us, hearing it again will immediately bring to light the reasons why that song became important and the precise feelings (what we were doing, who we were with, how we felt) that made it so.
How can music increase the feeling of relaxation? What is the best music for relaxation?
There are various genres of music suitable for environments where people want to spend time relaxing and leaving behind the stresses of a hectic everyday life.
Instrumental, unsung music is preferred. From ambient and lounge to classical music. Certainly the sound of piano and strings is particularly suitable against stress and gives serenity to mind and body.
How do you see classical music as the sound of wellness?
Classical music contains many different sub-genres, and there are certainly many pieces that are suitable for the wellness sector. However, you have to choose the most suitable pieces from among the various composers, which have a structure that is not too complex and articulated and are of an appropriate length. For example, I find F. Chopin's Nocturnes for piano perfect in this respect.
Recent studies, but perhaps not even needed, show that a certain type of music and rhythm can emphasise a specific emotion. This is why the wellness centre also requires a specific type of music.
In Japan, a country with an ancient spa tradition, young composers are creating compositions dedicated to wellness environments with excellent results.
However, we must avoid thinking of music that is too slow, as the spa has two very distinct environments: the thermal area, which is based on thermal shocks that stimulate adrenalin, and the relaxation area, where relaxation must be stimulated.
So you need the right music, in the right area.