Scroll
NEWS
Hotel Sauna in Exclusive Suite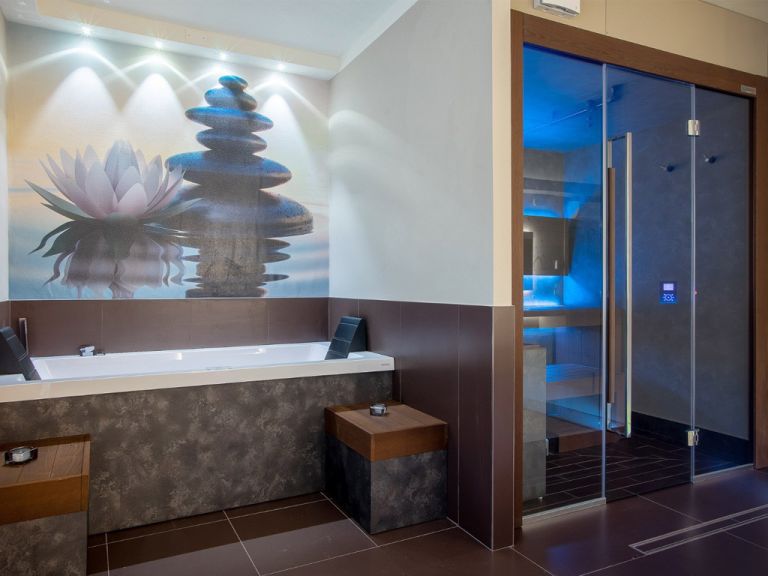 Hotel sauna, technologies, finishes and management.
15 July 2020
A hotel sauna, a whirlpool and a relaxation area in a hotel suite are always an excellent reason to raise the level of customers and increase the prestige of the hotel itself.
The Guesia Village Hotel has decided, in the recent renovation, to build instead of two suites, a wellness suite. It tends to be larger to house the hotel sauna and a whirlpool.
No one forbids it to be sold as a private spa, where the customer books it exclusively to enjoy a moment of private well-being.
The hotel sauna must be made of durable materials given its intensive use, and easy management both in terms of the sauna's heating speed and for the ease of cleaning when changing reservations.
Discover our latest realization of hotel sauna "Wonder 3in1" for the suite of Guesia Village Hotel & Spa.