Scroll
NEWS
What makes a Finnish design sauna?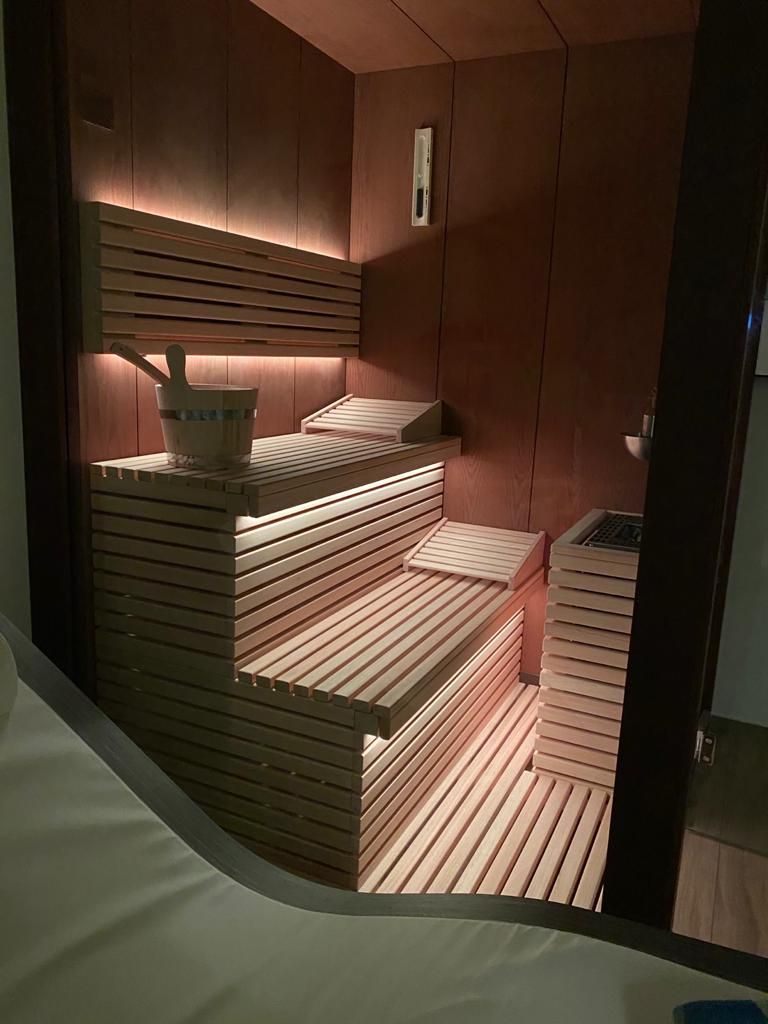 Case history of a Finnish design sauna.
01 March 2021
In this article we show a new creation by one of our dealers in Brescia. The customer wanted to give her husband a new Finnish design sauna as a birthday surprise.
Carmenta Wellness, as a manufacturer of Finnish design saunas, can afford to give unique customizations to its customers.
In this case they were not looking for a traditional sauna, but a modern sauna with an attractive design.
So we created a sauna with a large central glass panel and one on the side; in addition, the finish was chosen in thermowood on the walls, a dark wood, but the furnishings in abachi, a light athermic wood perfect for saunas.
The final effect you see in the photo is a Finnish design sauna designed by the client herself.
This is a good example, but we'll go into it in more detail in another article, of how Finnish design saunas are increasingly becoming pieces of furniture, installed for example in living rooms or bedrooms.