MANAGEMENT OF WELLNESS SYSTEMS
In the past, managing a sauna or spa was a complex task as there was no suitable software and hardware. Often, thoughtless behaviour by one guest can ruin the spa experience for all the other users - the clearest example would be leaving the door of the sauna open. With the Carmenta Genius system, all cabin data is permanently available to the managers of the hotel or resort, so that action can be taken as soon as they become aware of the malfunction.
STATISTICAL FLOWS AND DATA
The Genius Boss software allows the continuous recording of data, both in terms of customer flows and electricity consumption. This registration allows for the extrapolation of statistical data on the management of the spa, allowing for optimisation of the services, the coordination of staff and the electrical management of the wellness centre. Accurate management and data records not only allow for cost savings - they also guarantee a better spa experience and increased customer satisfaction.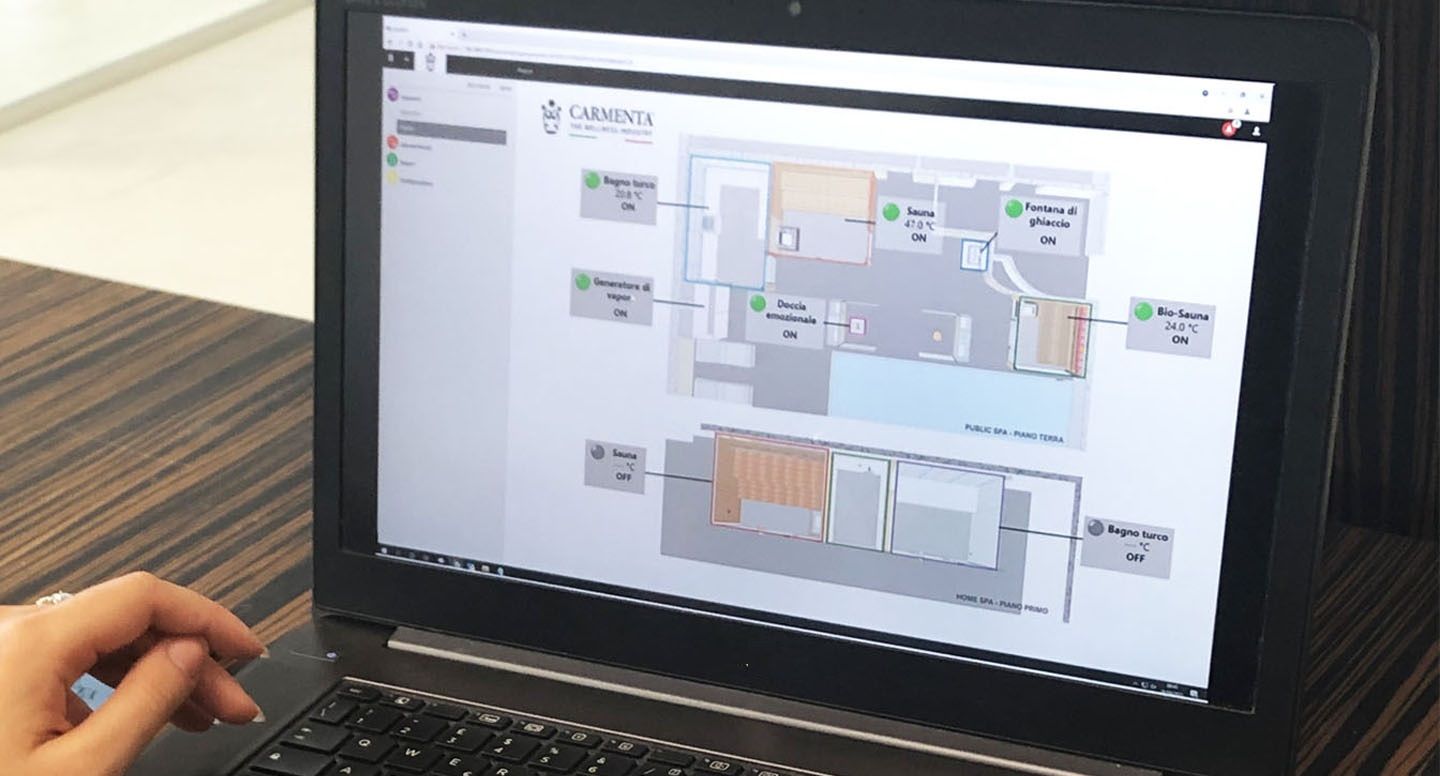 MALFUNCTIONS
In the past, whenever a malfunction arose, there was a great deal of disruption. Firstly the technician had to go and check the problem, locate the damaged component and finally return to the site to repair it. The time factor in managing a spa is critical. For a hotelier, it can be a huge loss if the sauna cabin is out of action for many days. But with the Genius system, in the event of a malfunction the error is reported immediately and a Carmenta technician can analyse it in real time via the remote connection. The solution can be processed and the assistance provided with a great time saving.