Scroll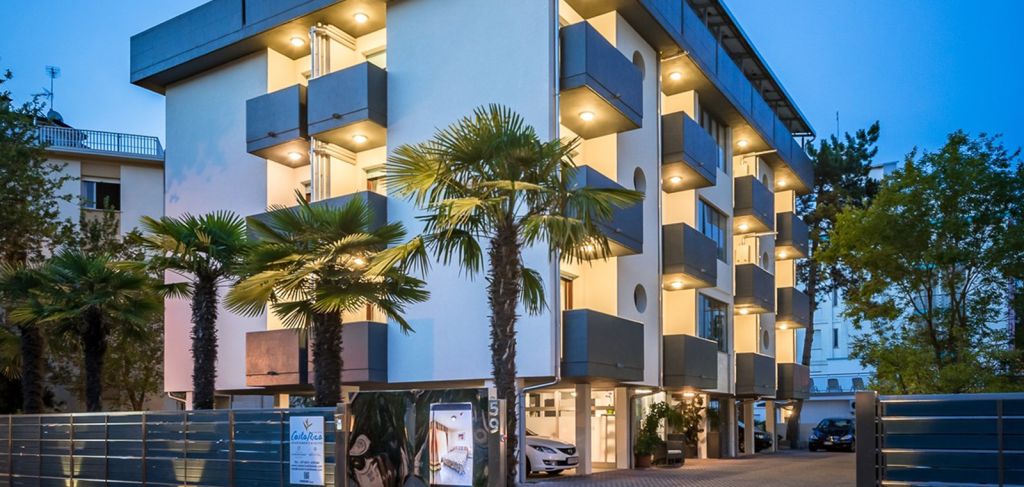 HOTEL COSTA RICA
Luxury wellness in Bibione
Costa Rica Hotel, Bibione, a very modern hotel by any standard in Italy, in one of the most visited tourist beaches in Italy, Bibione. A vacation for everyone that combines leisure, family, accessibility and well-being.
In this hotel there are two Wellness suites, where customers have at their disposal a genuine private spa combined with custom-made furnishings of rare beauty. A Finnish sauna, an infrared Sauna, Turkish baths with shower, from the Carmenta DREAM collection, and Jacuzzis are the pride of these exclusive suites: a real technological jewel!
The furniture completes the dreamlike atmosphere inside these suites, made with unparalleled finishes: ziricote wood and cocoa pulp. The bed that seems to float with a headboard having an intermediate band with an illuminated storage compartment and the free standing wardrobe, compartments with a mirrored door sliding on one side and a vertical garden that houses the television on the other side.