Scroll
STEAM ROOM
Building a Turkish bath for the home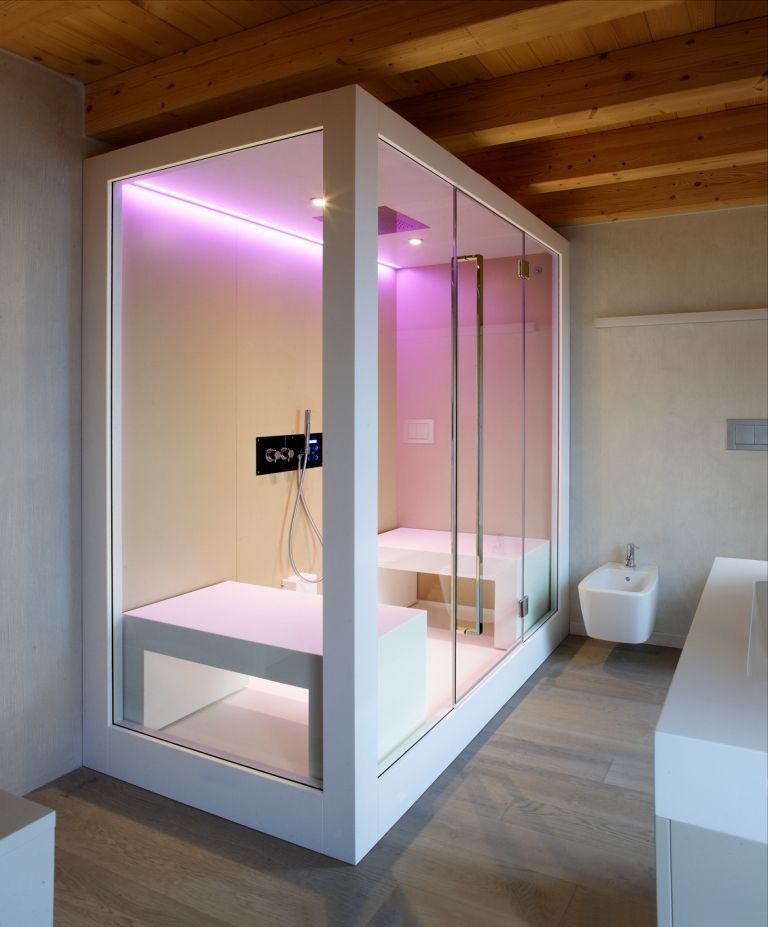 Build a Turkish bath for your home, creating a wellness corner in your own home, to relax completely.
12 February 2021
The project of a Turkish bath for the home immediately calls the atmosphere of a mini home SPA to your mind, where water is present in all its forms and heat plays a part in its transformations. A Turkish bath for your home enables you to have a small corner of well-being in which to relax completely, forgetting the passing of time, and leave behind the stresses of everyday life. In a Turkish bath for the home, you are enveloped in a cloud of steam, where your body benefits from total purification.
Each home steam bath must, however, have a specific position in the room, and this consequently requires special electrical/water/air supply systems to be studied in a technical-plant design. In fact, the construction of a Turkish bath for the home involves a careful design that must take into account not only the systems, but also the air and steam flows, proposing, where necessary, systems of silenced forced ventilation to maximise the sensation of well-being.
Click here to find out more